Nuvias Becomes First Pan-EMEA Value Added Distributor for GitHub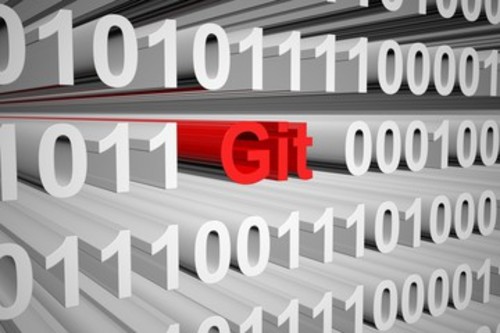 GitHub already has over 64 million repositories, making it the largest host of source code in the world.
Nuvias to accelerate growth of DevOps business

London, England: 19/9/17: 10.00 BST - GitHub, the software development platform (and the world's largest community of developers used by more than 23 million people across the globe) has signed its first pan-EMEA distribution agreement with fast-growing value added distributor (VAD) Nuvias. The new partnership will further expand GitHub's enterprise customer base across Europe, the Middle East and Africa, and represents a commitment by Nuvias to accelerate the growth of its DevOps business.

GitHub has rapidly become the leading web-based Git version control tool and repository for code development, providing access control and collaboration features such as bug tracking, feature requests, task management and wikis. GitHub already has over 64 million repositories, making it the largest host of source code in the world.

"Software and applications are now the heart of business and the basis for digital transformation, innovation and efficiency," said Paul Eccleston, CEO Nuvias Group. "With businesses needing to deliver quality applications quickly so they can compete and gain market share, GitHub will be at the centre of our portfolio of integrated tools and services to enable collaborative development, quality, security, automation and user-experience monitoring."

"GitHub Business allows companies large and small to collaborate on important projects more effectively, improving productivity within their development teams," said Catherine King, Channel Manager at GitHub. "With Nuvias' focus on accelerating its DevOps business, this partnership will help more companies across the globe get the most from their GitHub deployments, whether they choose the hosted option or on-premise."

Development teams of all sizes, from start-ups to global teams of thousands, can harness the GitHub platform to discover, use and contribute to projects more effectively, regardless of organisation or geography. Managers get a powerful insight into work, in near real-time, across projects and teams, or can use the Activity Dashboard to view work across every project on GitHub Enterprise with easy-to-read graphs.

GitHub source repositories can be shared in the cloud or privately on-premise, while members can follow each other, review each other's work, receive updates for specific projects and communicate publicly or privately.

"The way software is developed has fundamentally changed and the advance of open source means there is no point in reinventing the wheel," said Paul Eccleston. "GitHub allows companies to multiply forces and employ 1000s of developers on improving and optimising code."

About Nuvias Group
Nuvias Group is the pan-EMEA, high value distribution business, which is redefining international, specialist distribution in IT. The company has created a platform to deliver a consistent, high value, service-led and solution-rich proposition across EMEA. This allows partner and vendor communities to provide exceptional business support to customers and enables new standards of channel success.

The Group's portfolio covers a comprehensive range of IT solutions, with the focus currently on three areas - Cyber Security (based on the former Wick Hill); Advanced Networking (based on the former Zycko) and Unified Communications (based on the former SIPHON). In July 2017, Nuvias added Benelux value added distributor and security specialist DCB to the Group. All four award-winning companies had previously demonstrated their ability to provide innovative technology solutions from world-class vendors, and deliver market growth for vendor partners and customers. Nuvias Group has 21 regional offices across EMEA, as well as serving additional countries through those offices. Turnover is in excess of US$ 350 million.

About GitHub
GitHub is how people build software. Millions of individuals and organizations around the world use GitHub to discover, share, and collaborate on software—from games and experiments to popular frameworks and leading applications. Together, we're defining how software is built today.

Whether you use GitHub.com or GitHub Enterprise on your own servers, you can access one of the world's largest developer communities to build software in the way that works best for you. Choose your deployment option and integrate your favourite third-party tools into a powerful, collaborative workflow.

ENDS

For further press information or pic of Paul Eccleston, please contact Annabelle Brown on +44 (0)1326 318212, email pr@nuvias.com
This press release was distributed by ResponseSource Press Release Wire on behalf of Nuvias in the following categories: Business & Finance, Retail & Fashion, Computing & Telecoms, for more information visit https://pressreleasewire.responsesource.com/about.