British Savings Week Focusses on Money Wasted by Those New to Online Shopping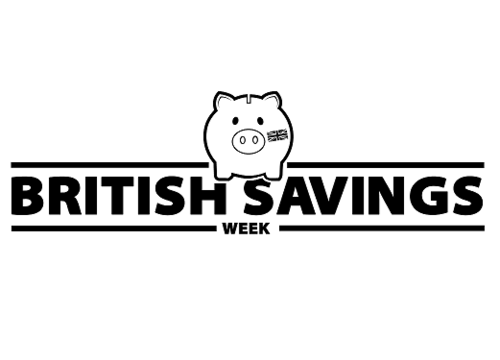 we're encouraging people to learn new ways to save money and to put that money into a savings account, it's a way of winning twice over
• Many people not aware of how to combat dynamic pricing
• New users fail to shop around for discount codes when at checkout
• British Savings Week encourages people to make easy savings when shopping online

September 2017

British Savings Week, in its ninth year, takes place this week and offers advice and tips on how Brits can save money. Online retail is growing year on year and although it is yet to overtake traditional 'bricks and mortar' sales, its trajectory is almost certain. Conscious of the digital shift British Savings Week is aims to shine a light on how save money while shopping online.

In the competitive environment of e-commerce websites can use sneaky mechanisms to maximise profits. The most well-known strategy is dynamic pricing this allows e-commerce sites to vary prices in line with your buying behaviour, location, and even how often you browse the website. The most common example of this is found in the travel sector, when checking airfares many people notice that a very cheap flight gets incrementally more expensive as you check it. This can often be solved by deleting your browsing history (and cookies) or by switching to incognito mode. Alongside this, logging out of accounts such as Gmail and Facebook can help bring the price back down, this works as the user essentially 'wipes clean' the data which has been gathered up to that point to determine the price. Phil Browne; British Savings Week organiser comments.

"With so many ways to save money online and with 9 million people with no savings whatsoever, this British Savings Week we're encouraging people to learn new ways to save money and to put that money into a savings account, it's a way of winning twice over".

E-commerce stores are not all bad however, to compete for business, they often offer huge savings via voucher codes, these are often entered during the checkout phase by the user and frequently offer percentages off or free gifts. These types of codes are often shared with users post purchase intended for use next time. British Saving Week's top advice is to open another tab on your browser and Google the name of the store you are shopping on alongside a phrase such as 'discount codes' or 'voucher codes'. Within a few minutes you will find numerous codes you can enter at the checkout which bring you additional value, sometimes it is even possible to use multiple codes on the same order!

Browne continues,

"Online shopping continues to grow, so this British Savings Week we are going to be focusing our efforts on promoting the ways people can save while shopping online. Internet shopping grows year on year which means there are many new shoppers out there, some of this advice may be common knowledge to people who have been shopping online for years but we really want to strike a chord with the newest generation of shoppers."

You can find more information and tips on how to save money when online shopping at; British Savings Week


ENDS

For additional comment and for imagery to accompany this release please contact Kin Communications; Danielle Hope-Wynne on danielle@kincomms.com or Lewis Gunn on lewis.gunn@kincomms.com or telephone 0207 717 9696.

Notes to editors

British Savings Week is here to encourage the UK to look at the best ways to save money and give advice on the different savings accounts, insurance and energy products and price comparison facilities that are available to consumers in the UK. British Savings Week is here to make sure the British public are getting the highest return on their savings.
Interest rates on savings are falling, so your money is going to have to work even harder. More than nine million homes in the UK actually have no savings at all, so British Savings Week is the perfect time to start!
This press release was distributed by ResponseSource Press Release Wire on behalf of Kin Communications2 in the following categories: Consumer Technology, Personal Finance, Computing & Telecoms, for more information visit https://pressreleasewire.responsesource.com/about.