Black People Have Issues Too! So, Let's Talk!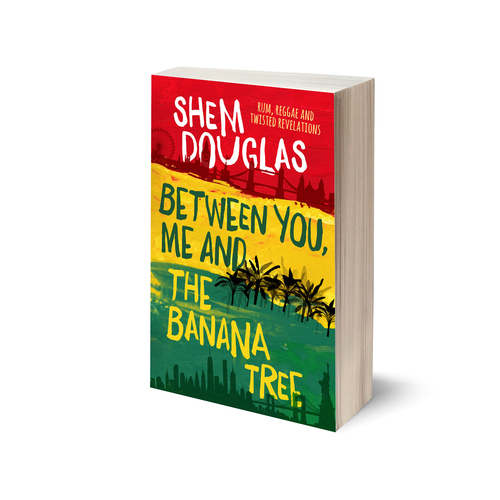 FOR IMMEDIATE RELEASE

5th October 2017

World Mental Health Day, 10th October 2017

The stigma and avoidance of mental health issues is prevalent in many circles of society, especially those in the black Caribbean community. New indie author Shem Douglas novel Between You, Me and the Banana Tree, explores hard-hitting subjects like domestic violence,homosexuality, and the reluctance to engage in conversations about mental health within the black community.

Shem Douglas pens a contemporary coming of age story that not only underlines race, violence, sexuality and revolt, but also throws light on the pain and difficulty of mental health issues.

"Cedric always knew there was something different about his mother, even from a young age, but what seemed strange or erratic to outsiders was his everyday normal.'" – Between You, Me and the Banana Tree

Blurb: When Maya grew up she only wanted two things from life. To live amongst the buzz of London and to forget the trauma suffered in her childhood. After forging a brand-new life in the big smoke, Maya's new normal hits a speed bump after receiving a letter from her estranged father. Armed with nothing but a sense of humour and an overactive imagination, Maya reluctantly sets out on a transatlantic adventure of new awakenings, colourful characters and a sojourn of self-discovery. Between You, Me and the Banana Tree evokes the musical score of West End shows and vibes to the sweet sounds of reggae, as we follow Maya in the search of her father's childhood to achieve the closure she was denied.  

About the author: Shem Douglas is a Brit with roots in the Caribbean living in Dublin. She left the delights of London and decided to switch it up by vagabonding to Ireland. Between You, Me and the Banana Tree is Shem's first full length self-published novel tackling family dynamics, sexuality, interracial relationships and youthful rebellion.

Between You, Me and the Banana Tree is available exclusively on Amazon: https://www.amazon.co.uk/Between-You-Me-Banana-Tree/dp/15484... Contact: Shem Douglas Tel No: +353866099595 Email: shemdouglas@hotmail.com Web: www.shembolic.com

ENDS
This press release was distributed by ResponseSource Press Release Wire on behalf of Shem Douglas in the following categories: Entertainment & Arts, Health, Women's Interest & Beauty, for more information visit https://pressreleasewire.responsesource.com/about.