Asthma UK's supportive campaign nominated at the Wirehive awards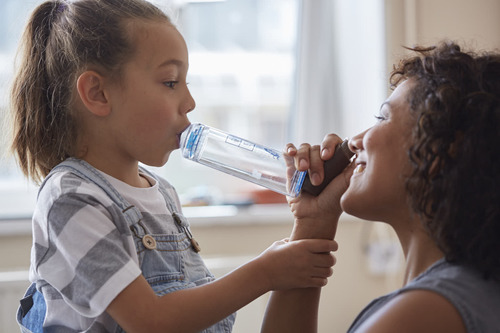 Asthma UK has been shortlisted in the Performance Marketing Campaign category at the 2017 Wirehive awards.
Asthma UK has been shortlisted in the Performance Marketing Campaign category at the 2017 Wirehive awards.
Redweb & Media agency Altair collaborated with Asthma UK to produce email and social media campaigns which has resulted in being nominated in the prestigious awards.

The nominated campaign provided practical and timely help and support for mums and dads of children between 6-12 years who have asthma. Targeted advertising creative was produced for social media and once users had signed up to receive emails from Asthma UK, they were sent personalised content.

New website content created during the campaign was visited by 89,207 people during the three-month test period. Facebook followers grew by an average of 100 a day compared to the usual 20, and 2,202 parents signed up to the welcome journey and received health advice via email. Asthma UK were able to test and learn through adjusting campaign metrics for campaign sprints. This allowed them to build up data and key learnings in order to maximise impact of campaigns.

Project Manager Joe Tattersall said of the nomination: "We are delighted that the Asthma UK 'asthma help for mums and dads' campaign has been nominated for a Wirehive award. Asthma UK has embarked on a significant digital transformation program, and we are proud to play a role in supporting them. We have helped them achieve their business goals, in addition to their charitable goals by providing parents with invaluable advice."

Wirehive celebrates creative and technical talent in the South. They recognise outstanding work with the Wirehive 100 awards and The Wirehive 100 league table ranks digital agencies on their digital excellence.

Now in its sixth year, the 2017's Wirehive awards were judged by representatives from highly respected digital companies, including Microsoft and Google. Find out more about the Wirehive 100 on their website.

Asthma UK is the leading charity for asthma research and prevention in the UK. The charity aims to become a lifelong partner for people with asthma in the UK, offering them a central point of reference for information on the condition. To achieve this the charity is undergoing a digital transformation to make their online activity more accessible to their key audience. Digital agency Redweb is Asthma UK's digital partner working alongside their internal teams to help realise the charity's ambitions.

Facing stiff competition, Asthma UK are up against five others in the Performance Marketing Campaign category. The winners will be announced on 12th October, at the O2 Guildhall in Southampton.

-ENDS-

For more information on Redweb visit our website
For press enquiries email media@redweb.com

Redweb
35 Holdenhurst Road
Bournemouth
Dorset
BH8 8EJ
01202 779944
This press release was distributed by ResponseSource Press Release Wire on behalf of Redweb in the following categories: Health, Medical & Pharmaceutical, Media & Marketing, for more information visit https://pressreleasewire.responsesource.com/about.