The Extraordinary Educational Experiences All Students Deserve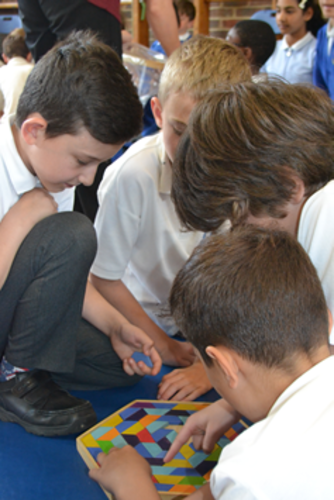 Schools need to start looking at the cost-effective ways they can provide pupils with the skills they need to adopt a growth mindset.
• Solutions in the face of school budget cuts
• Over 16,000 in the UK are missing out on all important workshops
• A growth mindset to be encouraged within schools across the UK

Two thirds of UK schools are missing out on the educational workshops designed to provide pupils of all abilities with the skills they need to adopt a growth mindset.

In the UK, 14.4% of pupils have specific learning difficulties (SLD), 25% of which also have moderate learning difficulties (MLD). These pupils face huge barriers in mastering numeracy and literacy skills. Despite indication of the Government moving in a positive direction to help pupils with these needs, school budget cuts have inevitably meant that there has been a loss of staff and a decrease in extra-curricular activities and resources.

Schools need to start looking at the cost-effective ways they can provide pupils with the skills they need to adopt a growth mindset. Although many children will likely be unaware of their mindset, those who are encouraged to solve problems and conquer challenges are often the ones to express characteristics of having a growth mindset rather than a fixed mindset.

According to renowned psychologist at Stanford University, Carol Dweck, it is this fixed mindset which is often standing in the way of students' success. This can be particularly detrimental to students with SLD, as it builds bigger barriers to achieving self-belief.

Psychologist of Education and programme creator of The Happy Puzzle Company's Puzzle Challenge Days, Gavin Ucko, comments "Addressing the needs of children with SLD is a challenge as they often have individual weaknesses, something which is hard to balance in a classroom. Incorporating learning opportunities where children of all abilities can benefit from a change in the traditional lesson routine, is an excellent way of improving personal learning and therefore raising children's expectations of what they can achieve in the classroom."

Ucko continues "Our programmes use large 3D team puzzles and challenges, which show children how to turn the seemingly impossible in to the possible and in turn boosts their thinking skills, team skills and most importantly, their confidence."

At a time when resources are being taken away from the younger generation, schools are encouraged to provide extraordinary educational experiences for pupils outside of their own staff resources. There are 24,372 schools in the UK, 8,000 of which work with The Happy Puzzle Company's Puzzle Challenge Days. The remaining 16,000 schools are encouraged to catch up and offer something new and engaging to children of all abilities.

ENDS

For more information on The Happy Puzzle Company's Puzzle Challenge Days please visit Puzzle Challenge Days
For additional comment, case studies or imagery to accompany this release please contact Danielle on danielle@kincomms.com or Lewis Gunn on lewis.gunn@kincomms.com or call +44(0)207 7179696

Notes to Editor:
The Happy Puzzle Company is a leader in providing educational games, toys and puzzles to schools and other educational establishments. With specialist experience in helping children with dyslexia, dyspraxia as well as gifted and talented children seeking a greater challenge. They currently work with over 14,000 schools in the UK.
The Happy Puzzle Company also run Puzzle Challenge Days days for schools, with our experienced presenters offering a challenging but fun array of puzzles and games for children of all ages.
This press release was distributed by ResponseSource Press Release Wire on behalf of Kin Communications2 in the following categories: Children & Teenagers, Home & Garden, Education & Human Resources, for more information visit https://pressreleasewire.responsesource.com/about.