Photo Advent calendar for self-filling - with truly personal treats for a loved one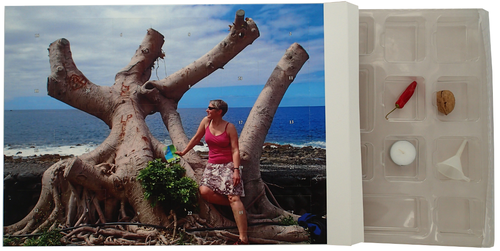 FotoInsight's unique photo Advent calendar alternative to Advent calendars stocked with chocolates from Ferrero® and kinder®.
Cambridge, 2 November 2017. - Advent calendars help to embellish the run-up time to Christmas. The Advent calendar has changed dramatically in its 500-year history: for some years now, the online photo service FotoInsight has been printing bespoke Advent calendars with customer's own pictures. Previously, the photo calendar service has offered customers to personalise their calendars with images and graphic design, but not with chocolates. FotoInsight is changing that now:

The Advent Calendar to be filled with 24 individual surprises

For those who want to personally fill their photo Advent calendar, FotoInsight now offers the option to upload the desired picture and print a photo Advent calendar for self-stocking. The custom printed Advent photo calendar contains a tray, which which can be taken out from one side for filling. Of course, the tray fits not only chocolates, but many little personal treats, to really cheer-up the recipient.

Filler ideas for Advent calendars
An Advent calendar personalised with a photograph is an even bigger surprise when it is filled with truly personal treats. FotoInsight's new photo Advent calendar for self-stocking offers 24 nests, each 3.5 cm deep, for creative surprises such as vouchers for a meal, breakfast in bed, or tokens for time, experiences and surprises. Skin care cream and perfume samples or jewellery fit into the box, as well as some hobby accessories, toys or collectibles. Free concert, theatre or movie tickets can cheer-up the recipient just as well as jokes and puzzles.

A photograph uploaded by the user can be made to feel more Christmassy with the optional design templates! FotoInsight then prints the picture in brilliant colours and with a silk matte finish on the front of the Advent calendar. The result is a decorative eye-catcher, providing fitting decoration for the festive season and shortening the wait for the Christmas holidays, door for door, with 24 personally selected treats.

FotoInsight's unique photo Advent calendar alternative to Advent calendars stocked with chocolates from Ferrero® and kinder®.

FotoInsight's Advent photo calendar for self-filling is made of strong opaline with satin finish and is 48 x 36 x 3.5 cm (WxHxD) large. The compartments for the stockings are each 3.5 cm deep. The height and width of the compartments differ; they are respectively between 5.5 cm and 10 cm high, and between 5.7 cm and 13.5 cm wide. The price is GBP19.99 (+p&p) at http://fotoinsight.co.uk/photo-calendars/chocolate-advent-ca... (EUR22.99 in Ireland).

Photo and Advent calendars from FotoInsight®
Aside from the photo Advent calendars for self-filling, FotoInsight offers a number of high-quality photo Advent calendars, for example:

- Ferrero® Photo Advent Calendar from GBP19.99 (or EUR24.99 in Ireland), with a selection of chocolates Ferrero® Küsschen®, Ferrero Rocher® and Raffaello® in sizes A4 and XXL.

- kinder® Photo Advent Calendar from GBP18.99 (EUR19.99 in Ireland), with chocolate surprises kinder® chocolate®, kinder Country®, kinder Bueno® and kinder chocolate Bons® in sizes A4 and XXL.

- Chocolate Advent calendar from GBP9.99 (EUR12.99 in Ireland).

- Chocolate Free Photo Advent Calendar from GBP7.49 (EUR8.99 in Ireland), with 25 landscape images in sizes A4 (35 x 24 cm) and A3 (42 x 29.7 cm).

About FotoInsight®

FotoInsight Ltd was founded in Cambridge in 2003. The online photo printing service offers an extensive array of photo and canvas print products as well as photo gifts and award-winning photo books and photo calendars.

For questions or if you would like to test FotoInsight's service as a journalist or blogger, please contact us on tel. 0208 1449369 or email pr@fotoinsight.co.uk . FotoInsight also offer vouchers and software for reader offers.
This press release was distributed by ResponseSource Press Release Wire on behalf of FotoInsight Ltd in the following categories: Leisure & Hobbies, Home & Garden, Consumer Technology, for more information visit https://pressreleasewire.responsesource.com/about.