Late Night Worries Could Cause Yellow Teeth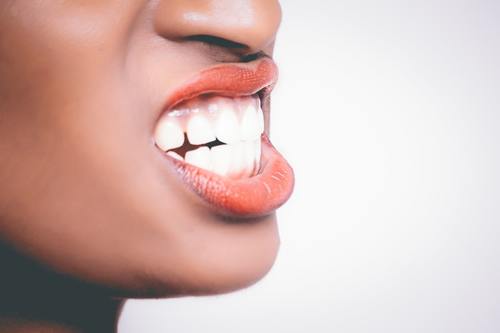 Late Night Worries Could Cause Yellow Teeth

• Teeth grinding a common side effect of stress
• Recent study shows 8.2 million UK cases of
anxiety per year
• Can cause tooth wear, jaw pain and headaches

April 2018

The dental experts at White Glo have revealed how grinding your teeth, often as a result of stress, can cause yellowing of the teeth. Wearing down the enamel by grinding teeth can cause discolouration as the yellow hue under the white enamel becomes more visible.
However, through simple enamel reinforcements you can ensure your teeth remain white whilst you tackle the other issues surrounding teeth grinding.

Teeth grinding is one of the most common indicators stress may be having a major impact on someone's life.
According to The Bruxism Association, teeth grinding is most commonly found in 25-44 years old but can impact both children and adults. Teeth grinding can lead to worn teeth, and therefore increased sensitivity and eventually could end up with tooth loss.

Recent research by the teeth whitening brand White Glo suggests Brits may not be taking proper care of their teeth with less than half brushing twice a day and only 23% say they are happy with the colour of their teeth. Proper dental care is even more essential from those who grind their teeth.

White Glo's resident dental expert, Jordan Kirk, explains 'anytime enamel is eroded, teeth discolouration can happen. It's really important to reinforce and protect the enamel with a top quality fluoride toothpaste. If you notice a yellowing on your teeth then I recommend a deep stain remover, like White Glo's charcoal toothpaste, to get things back on track.'

Stress can manifest itself in a wide range of ways, including sleepless nights hair loss, panic attacks, weight loss, stress and anxiety, which can have huge effects on a person's life.

To find out more about preventing yellow teeth visit http://www.whiteglo.com/

ENDS

For more information, high res product images, high res logo or a sample product for review, please contact Tom on tom@kincomms.com, Jack on jack@kincomms.com or call 020 3958 7085

Research to be credited to White Glo.

Notes to Editor:

White Glo Diamond Series is available to buy in Boots, Superdrug, ASDA, Tesco and Morrisons.
RRP £14.99.

White Glo is Australia's leading teeth whitening brand and the products were originally developed exclusively for actors and models.
Following years of research by dentists, the White Glo products are formulated with the same ingredients used by dentists in clinics to achieve fast, effective results. The advance formulation lifts stains and removes yellowing on the surface of your teeth enamel, without abrasion.
This press release was distributed by ResponseSource Press Release Wire on behalf of Kin Communications2 in the following categories: Men's Interest, Health, Women's Interest & Beauty, for more information visit https://pressreleasewire.responsesource.com/about.