The Champagne & Sparkling Wine World Championships 2018 announces Gold & Silver medal results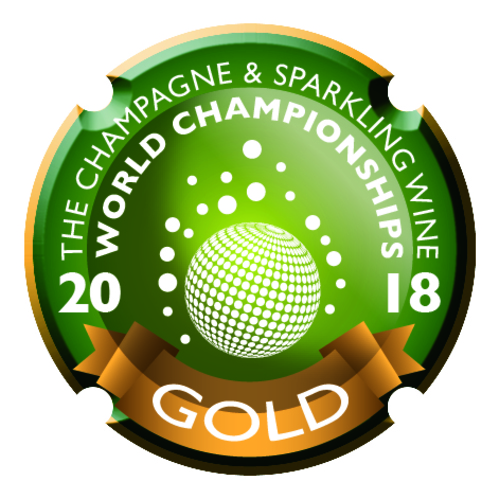 The world's most prestigious sparkling wine competition, The Champagne & Sparkling Wine World Championships 2018 (CSWWC) is delighted to announce a total of 116 Gold & 128 Silver medals have been awarded in this year's competition to 18 different countries.
All the Gold & Silver medal winners can be found at the link below
https://www.champagnesparklingwwc.co.uk/results/results-2018...

France gained the largest haul of Gold medals with 47 Golds and 36 Silver, closely followed by Italy who romped home with a collective total of 71 Gold and Silver medals with Franciacorta and Trentodoc the two regions coming out on top. The judges were also particularly impressed by the quality of the Australian, USA and the English entries this year who brought home 10, 5 and 9 Golds. The judges all commented that this has been the toughest judging yet as we see the quality and diversity of sparkling wine improving year on year.

Tom Stevenson, Founder and Chairman of the Judges, explains "With the spread of technology and expertise world class sparkling can now be found in countries where the fizz was undrinkable or non-existent 10 years ago. While France and Italy remain the two most important countries in terms of their number of entries, the increase in entries from the USA, UK, Austria, Brazil, Chile, Hungary and South Africa has averaged in excess of 75%. In the USA we saw first time entries from Virginia and Illinois."
The judges were also thrilled to award Gold medals to Argentina, Canada, Hungary, Germany, New Zealand, South Africa, Spain AND for the first time a Gold medal to Romania!

The Best in Class, National Champions and World Champions by Style will be revealed at this year's CSWWC Awards Dinner at Merchant Taylor's Hall in London on 24th October.

Tom Stevenson continued "We have been really impressed by the standard of sparkling wines that have entered this year, the bar was set high from day one and the medal count reflects this. It is worth reiterating for any journalist or publication new to this competition that all the judges taste every single wine entered and they all are all tasted blind (which is to say we have no knowledge of the identity of each wine beyond its origin, basic style and grape varieties). We judge medals and Best in Class strictly in flights of the same origin and style (Cava Rosé exclusively against Cava Rosé, Australian Blanc de Blancs exclusively against Australian Blanc de Blancs etc.); we judge wines conventionally as Gold, Silver, Bronze, Commended, No Award, Possibly Faulty and Definitely Faulty, but we award – unconventionally – only Gold and Silver medals because these are the truly outstanding wines; and we only judge in flights of different style for National trophies and different origin for World Champion trophies."

"Although we do not award medals lower than Silver, we take a keen interest in theoretical Bronze winners. With a Bronze from a classic sparkling wine appellation, it is easy for producers to submit a magnum the next year and almost guarantee a Silver or even a Gold because the difference in quality between a regular 75cl bottle and a magnum of effectively the same wine is truly that great. However, when a Bronze is from a relatively obscure, unknown or untested region, they have virtually no local expertise to assist them, so it is important for those producers to understand that they could be on the verge of achieving a world class sparkling wine. We make the judges' notes for such wines exclusively available to their producers on a confidential basis and recommend they use this feedback to fine-tune their improvements. The competition becomes a record of their progress and, hopefully, it will eventually lead to a Silver or Gold medal. There were 219 theoretical Bronze medal wines this year that can and should give them hope for the future."

With the unrivalled sparkling wine experience of our three judges the "Dream Team" of Tom Stevenson, Essi Avellan MW and Dr Tony Jordan, it is little wonder that no other competition can boast the breadth and quality of entries that the CSWWC continues to receive. The CSWWC is the largest and most relevant sparkling wine competition in the world.
- Ends –

NOTES TO EDITORS
For any further information about the CSWWC, please contact: Rachel Davey
E:Rachel@cswwc.com


Tom Stevenson
Tom became the first wine journalist to specialise in Champagne when, after six years of research, he published Champagne (Sotheby's Publications, 1986). His Christie's World Encyclopedia of Champagne & Sparkling Wine (Absolute Press, 1998) reproduced a 17th-century document proving that the English invented sparkling Champagne six years before Dom Pérignon set foot in Hautvillers. This historical revelation ensured the encyclopedia itself made history by becoming the only wine book to warrant a leader in any UK national newspaper (The Guardian, 14 October 1998). Tom has a regular Champagne column in The World of Fine Wine, and has judged at wine competitions in Australia, France, Germany, Greece, Italy, South Africa and the USA. In the UK, he held the chair of the Champagne panel for the Decanter World Wine Awards from its inception until 2012. Tom is currently working on a completely revised and expanded Sotheby's Wine Encyclopedia for publication by National Geographic in 2019.


Essi Avellan MW
Essi is Finland's first Master of Wine and the second ever from the Nordic countries. For her MW studies she wrote her dissertation on single-vineyard Champagnes and won both the Lily Bollinger Medal for best taster and the Tim Derouet Memorial Award for best overall student. Essi has written a book on Champagne called Matka Champagneen (Tammi, 2010) and has fully updated and revised the 3rd edition of Tom Stevenson's award-winning Christie's World Encyclopedia of Champagne & Sparkling Wine which was published in November 2013. Essi also holds a Master of Science degree in Business Administration. Essi has recently published her book Essi Avellan's Champagne guide and she is now working on a revised and expanded 4th 3rd edition of Tom Stevenson's award-winning Christie's World Encyclopedia of Champagne & Sparkling Wine due to be published in November 2019.


Dr Tony Jordan
After a pHD and early career in chemical research Tony became a lecturer in oenology at Charles Sturt University. With Brian Croser he established a winemaking/viticulture consultancy Oenotec Pty Ltd in the 70s before joining Moet Hennessy as MD/Winemaker at Domaine Chandon in the Yarra Valley in 1987, a role that soon expanded to include consulting to the Chandon wineries worldwide. He was appointed CEO of Domaine Chandon, Cape Mentelle and Cloudy Bay NZ in 2003. In 2008 he 'retired' and re-established Oenotec Pty Ltd. He now consults on red and white still and sparkling wine production across Australia, New Zealand, the UK and Asia. Tony has judged at all key Australian and international wine shows in the UK, South Africa, Hong Kong and New Zealand and Chaired the Perth Royal Wine Show, the Royal Hobart Wine Show and the Hong Kong International Wine Competition. Tony is a past President of the ASVO and the Yarra Valley Winegrowers Association and has been a board member of the Wine Australia Corporation and Chair of the ASVO Wine Show Standards committee.
This press release was distributed by ResponseSource Press Release Wire on behalf of Rachel Davey PR in the following categories: Food & Drink, Business & Finance, Travel, for more information visit https://pressreleasewire.responsesource.com/about.