Throwback to the 80s & 90s with an alternative retro Christmas gift!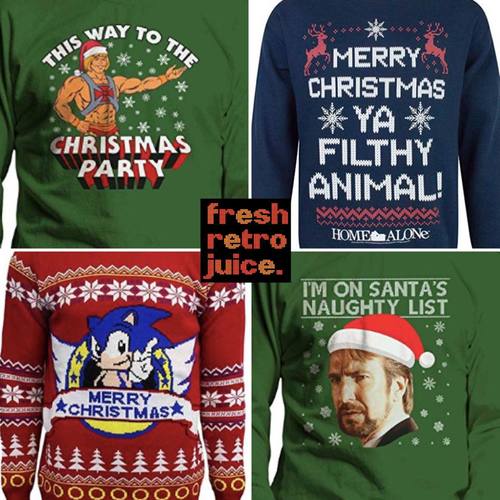 From SEGA Mega Drive to Wacaday to The Goonies and even a Thundercats inspired t-shirt, Fresh Retro Juice offers a Christmas gift with a difference!

Fresh Retro Juice is a curation of all things nostalgic found on the interweb where you are able to click through and purchase from big online stores like Amazon. The website is hugely popular with 'Xennials' who have been defined as being born between 1977 - 1983 and have experienced an analogue childhood with a digital adulthood.

Retro enthusiast Shem Douglas is all about punching you in the nostalgic feels with her website www.freshretrojuice.com. Motivated by her love of hazy memories from the 1980s and 1990s, Shem created a hub of retro goodies where you can head back to the past and buy t-shirts, toys and gaming consoles that formed a typical childhood of an 80s baby.

Shem says, "Nostalgia marketing and especially retro gaming is incredibly popular at the minute and us 'grown ups' now have the money to indulge those rose-tinted memories! Tapping into our childhood and reminiscing about the 80s and 90s also offers a fine distraction to adulting!"

Fresh Retro Juice simply allows you to take a little trip down memory lane instead of buying a generic gift voucher or an unimaginative box of Lynx aftershave this Christmas!

Contact: Shem Douglas Tel No: +353866099595 Email: shembo82@gmail.com Web: www.freshretrojuice.com

ENDS
This press release was distributed by ResponseSource Press Release Wire on behalf of Fresh Retro Juice in the following categories: Men's Interest, Leisure & Hobbies, Retail & Fashion, for more information visit https://pressreleasewire.responsesource.com/about.