Finding a national housing policy – Shelter from the storm?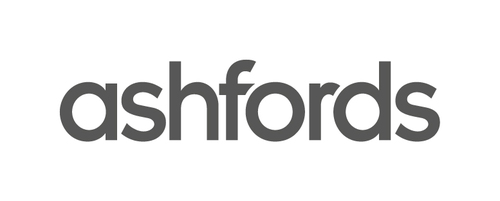 It can't have escaped anyone's attention that we are in the midst of a housing crisis in particular social housing. The comprehensive Shelter Commission report analysed in detail where we have gone wrong and what we need to do to get out of the hole we are in.

What is amazing is that for at least 40 years the UK hasn't had a coherent housing policy. Has anyone in power ever truly asked what our housing needs and problems are? Our perception has been that housing assessments are always behind the curve and out of date by the time they are utilised. It is clear from any assessment that we have a housing shortage and we have a good deal of data concerning what is required without any further assessments. The demand and supply will need to be monitored but we do need to fast track construction if we are to get anywhere near dealing with the problem.

The Shelter Report is clear that this hasn't been deliberate, but much has been because there are always other priorities which sit in the national psyche, such as health or education. Housing is however a positive driver for what happens in other policy areas. Decent housing will place less demands on the health and other services and provide more cohesive communities which do so much to address some of our societal problems.

So far so good.

This all sounds straightforward, but there are a couple of key policy areas identified by Shelter which need to be addressed if we are to get anywhere near dealing with the crisis.

We need to build more social homes.

It is estimated that we need to build 155,000 social homes per year for 20 years to meet the demand for social housing. This would cost additional grant of £10.7bn per annum. It is estimated that the net cost of this year on year investment would be circa £4bn when taking account of the benefits of investment. UK public spending sits at around £817bn, so this is a tiny proportion of that.

In context HS2 is projected to cost £56bn. This a very crude measure and we are not saying this should be ditched, but taking the gross cost it equates to nearly 6 years of potential social housing investment which is food for thought. There are always going to be difficult questions as to how expenditure is prioritised.

None of this deals with land supply and a suggestion to amend the compensation provisions for compulsory purchase to mean that potential development value is not taken into account is floated as a way of releasing land at affordable values. What is not given are any numbers around the potential impact of this measure and whether it may lead to house price deflation, which in turn would impact on the housing market.

In addition, there is a chronic shortage of labour, so will investment at the correct level actually be realised into delivery?

Regulation and standard of rented homes.

The focus has been on social renters following Grenfell, but in many ways both social and private renters are in the same boat. There is no common standard for rented housing, no-one with real teeth to complain to and no legal support it is suggested. But is that the case?

Local housing authorities do have powers and we have had the Citizens Advice Bureau as long as we can remember. The failing has been funding and possibly a focus on how to properly enforce tenancy issues. The call to end the use of the section 21 possession process could be counterproductive and force many private landlords to pull out of the rental market altogether - and this would be detrimental, particularly in smaller towns and more rural areas which are less likely to attract the larger, PRS investors.

We would suggest that more structure is given, rather than creating yet another layer of bureaucracy coupled with the required funding to resource this properly:

• A separate rented housing authority should be set up for each local authority area to enforce the national housing standard; like the planning system they will have clear timescales to adhere to with appeal mechanisms if decisions are not made or the tenant does not agree with the decision;
• The national rented housing standard should form the basis of any letting; this would include a building code which requires a licence from the rented housing authority before tenants are allowed to occupy;
• Decisions are enforceable through a fast track County Court mechanism; this would require some thought as to how this fits into the current court structure;
• The Ombudsman Service becomes an appeal service with no democratic filter;
• An increase in public funding to ensure tenants have access to good quality legal advice, be it via the CAB, housing law advice centres or private high street solicitors offering legal aid. Advice deserts are creating a void, which is being filled by less scrupulous legal advisers. That void has to be filled.

In short, there are no easy answers, but change does need to happen. Let's hope the Shelter report does provide a real catalyst for change."


Paul Butterworth
Partner in Ashfords' Real Estate team
+44 (0)117 321 8052
p.butterworth@ashfords.co.uk
This press release was distributed by ResponseSource Press Release Wire on behalf of Ashfords LLP in the following categories: Public Sector, Third Sector & Legal, Construction & Property, for more information visit https://pressreleasewire.responsesource.com/about.