The Ultimate Healthy Pancake- Approved by Dentists and Nutritionists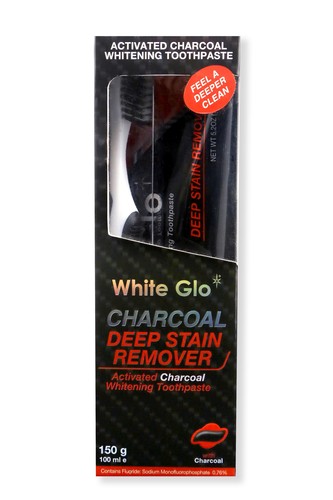 For the ultimate health kick pancake follow Mike's recipe of Banana-Chia Pancakes with Berries below
• UK's favourite pancake toppings are sugary sauces such as maple syrup and chocolate spread.
• White Glo assess the dental and health implications of pancake eating by speaking to their expert dentist Jordan Kirk and nutritional therapist Mike Murphy
• Enjoy Pancake Day with an exclusive nutritious and delicious low sugar pancake recipe- Approved by dental and nutritional experts.

Shrove Tuesday, the day of frying, flipping, decorating and indulging in pancakes. This tasty tradition is over 1000 years old and still exceptionally popular today. With 50% of the UK expected to tuck into at least three pancakes this Shrove Tuesday, teeth whitening brand White Glo decided to explore the impact of pancake day on our teeth with expert dentist Jordan Kirk. Nutritional therapist Mike Murphy from Saffron Wellness also evaluated the nutritional value of this iconic snack.

White Glo's expert dentist Jordan Kirk explains the implications of continually indulging on high sugar content snacks such as pancakes, "It is exceptionally detrimental to dental health" states Jordan. "While it is obvious that over indulging in sugary snacks and drinks can lead to fillings and tooth decay. Consuming sickly sweet treats such as pancakes can actually impact dental health instantly. The excessive quantities of sugar used, coats teeth in a layer of sugar which consequently encourages the reproduction and breeding of bacteria or plaque which can often be identified as the creamy yellow stains on teeth."

Jordan continues, "If you are going to be consuming exceptionally high sugar content snacks wait at least half an hour before brushing teeth to avoid harming delicate tooth enamel. The porous properties of charcoal trap and remove colour and bad breath particles making it a really effective ingredient for riding teeth stains. Toothpastes such as White Glo's Charcoal Deep Stain Remover will help to eradicate stains by active charcoal technology which instantly whitens and brightens teeth. Whilst the products low abrasion formula protects cavities, making it safe for everyday use."

Nutritional therapist Mike Murphy explains that the notoriously high sugar content of pancakes can be exceptionally damaging not only to teeth but also to health. Mike explains "diets high in sugar have been associated with numerous chronic diseases including type-2 diabetes, heart disease, dementia and even cancer. When we eat foods with a lot of added sugar, or indeed foods that have a high impact on our blood sugar levels such as anything made with flour including pancakes, this can lead to a rapid elevation in blood glucose levels followed by an equally steep drop in blood sugar which can impact our energy levels and lead to cravings for carbohydrates. This way of eating, if habitual, is also linked with symptoms like hormone imbalance, irritability and weight gain."

Easy switches can be made to improve the nutritional value of pancake batters Mike explains, "If you can tolerate gluten, then steer towards the whole-meal flours over white as these will have higher nutritional value - many vitamins and minerals are lost in the refining process. But if you're gluten intolerant, which studies suggest as much as 30% of the population are, then there are many gluten-free alternatives that can be used equally as well, including rice flour or my personal favourite, buckwheat flour which is high in fibre, magnesium and B-vitamins."

With Britain's favourite pancake toppings deemed chocolate spread and maple syrup, Mike explains why we should be avoiding toppings such as jams and artificially- flavoured syrups due to their unnaturally high sugar content. Despite this, Mike explains there are a variety of health benefits to drizzling maple syrup all over your freshly cooked pancakes. "Real Maple syrup has a lower impact on blood sugar (GI Rating of 54) than table sugar or indeed the pancakes themselves. It is also a very good source of manganese, an essential trace mineral important for energy metabolism and blood sugar management, one tablespoon of maple syrup provides a third of the daily reference value. It is also rich in antioxidants with more than 50 phytochemical compounds identified to date."

For an alternative healthy, sweet and tasty topping alternative Mike recommends, stewed berries. "Berries are one of the most nutritious fruits, high in Vitamin C, anti-oxidants, phytonutrients and low in sugar. Simply take a punnet of your favourite berries, put them in a pan on a low heat and add a splash (1-2 tbsp) of water, pop the lid on and gently simmer for a few minutes until the berries have softened into a syrupy consistency. If this is not sweet enough for your palette add a tablespoon of maple syrup or honey.

For the ultimate health kick pancake follow Mike's recipe of Banana-Chia Pancakes with Berries below!

Ingredients:
1 medium-sized banana
2 eggs
100ml almond milk
2 tbsp chia seeds
50g buckwheat flour (6 tbsp)
1/2 tsp baking powder
1/2 tsp cinnamon
Pinch of sea salt
1x handful each of raspberries and blackberries
A drizzle of Maple syrup (optional)
Grass-fed butter (Kerrigold)
Extra virgin olive oil

Directions:
1. Mash one banana with a fork and whisk in 2 eggs, 2 tbsp chia seeds, 100ml almond milk, 50g of buckwheat flour and 1/2 tsp baking powder.
2. Rest in the fridge for 30 minutes, then ladle individual pancakes onto a buttered-olive oiled pan over moderate heat.
3. Flip over when you see a few bubbles appear (around 3-4 minutes) and cook for another 2-3 mins until delicately browned on both sides.
4. To serve, add a pat of grass-fed butter and drizzle over your stewed berries and tuck in!

Note: Replace the almond milk and the buckwheat flour with any alternatives you have on hand.

Ends

Notes to Editors

For additional comment or imagery to accompany this release please contact Amy on amy@kincomms.com or tom@kincomms.com or call 02039587085.

Samples are available for press. These include: White Glo Pure and Natural, Professional Choice, Smokers Formula, Charcoal Deep Stain Remover, Diamond Series, Coffee and Tea Remover Formula.
UK stockists include; Boots, Superdrug, ASDA, Tesco and Morrisons.

White Glo - The best-rated toothpaste brand: Canstar Blue research (January 2019)
Canstar Blue is Australia's leading consumer review and comparison website. Its unbiased results and ratings across 100+ categories each year help Aussie consumers make better-informed purchase decisions.
This press release was distributed by ResponseSource Press Release Wire on behalf of Kin Communications2 in the following categories: Health, Women's Interest & Beauty, Food & Drink, for more information visit https://pressreleasewire.responsesource.com/about.