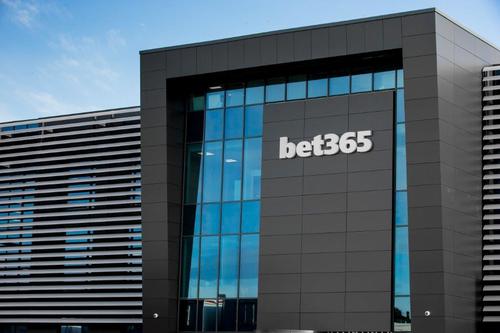 Infrastructure and Sports Development Unite to Take First Successful Steps Towards Containerisation

11 April 2019: bet365, the world's largest online gambling company, has today announced that its first Kubernetes cluster is now live. Developed in-house from the ground up, the embryonic platform is hosting its first containerised production application, marking a new phase in the development of the company's next generation sports betting platform.

"It's early days but we believe that Kubernetes has the potential to be a game changer for bet365," said James Nightingale, Principle Infrastructure Architect, Hillside Technology.
"It promises to increase the speed at which we can spin up production environments, while at the same time, delivering a highly malleable deployment mechanism that will enable Sports Development to rapidly release code."

Developed at Hillside Technology, the technical innovation and deployment arm of the bet365 business, the Kubernetes platform is a joint venture between the Infrastructure and Sports Development functions.

"As bet365's architecture has become more complex, we've noticed a growing grey area around responsibility for configuring the platform. There are elements of configuration and tuning that are deployed across the stack, which would traditionally be the remit of the Infrastructure team but need to be undertaken by product teams. The result is two teams touching the configuration items and this added complexity increases the potential for error."

"Containerisation enables us to decouple this complexity and clearly delineate responsibility between platform and deployment," said Nightingale.

Currently in its first phase of development, the platform consists of a simple set of production clusters that are running the authentication module for the streaming of Italian Horse Racing.

"Italian Horse Racing is the perfect test case," said Alan Reed, Head of Sports Development, Hillside Technology. "We needed a candidate that was malleable enough, atomic enough and portable enough to demonstrate we could make Kubernetes work."

The Infrastructure and Development teams identified Kubernetes as the right set of technologies for the business following a detailed analysis and exploration of a range of different modern orchestration approaches and automation platforms.

"We looked at some automation products for build and hot release. While the deployments were quick, the number of checks and balances needed meant releases could still take an hour rather than minutes."

"In many ways this is a natural next step for us. Our move to Linux and recent successes with Golang, the language of Kubernetes and containers, have delivered the right environment to make containerisation possible for bet365." said Reed.

The two teams are now building a roadmap for expanding the containerisation programme.

For more information or interview requests, please contact Alex Moscow at 9mm Public Relations: alex@9mmpr.com

About bet365
Founded in 2000 in North Staffordshire, bet365 is the world's largest online sports betting company. The company employs more than 3,000 people, is live in 18 languages and delivers an unrivalled online experience to over 21 million customers worldwide. Giving its development teams the freedom to innovate is key to its success. Today bet365 continues to push technological boundaries and break new ground in software innovation.

www.bet365careers.com
This press release was distributed by ResponseSource Press Release Wire on behalf of 9MM PR in the following categories: Computing & Telecoms, for more information visit https://pressreleasewire.responsesource.com/about.