Almost half of Brits anticipate soaring rent prices to accommodate tenancy fee scrap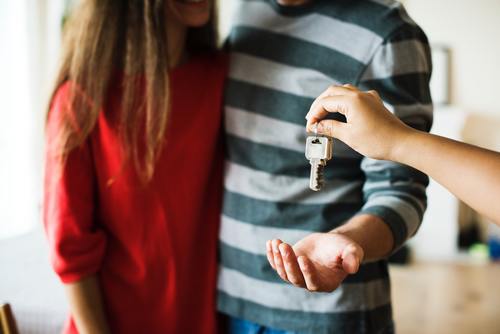 Three-quarters of the UK believe the introduction of the Tenant Fees Act will fail to save tenants money
• From 1st June 2019, it will be illegal for letting agents and landlords to charge tenancy fees.
• Currently, 59% of the UK are unaware of the Tenant Fees Act.
• 17% of the UK believe that tenancy fees are actually being introduced on 1st June 2019, as opposed to removed.

The UK is sceptical and confused over the Government's plan to scrap tenancy fees, despite its financial advantage to tenants, suggests new research. The Tenant Fees Act is due to be implemented on 1st June 2019, banning landlords and letting agents from charging tenants administration, tenancy renewal and referencing fees. With the average tenancy fee bill costing £400, the Government's pledge aims to make the property rental market fairer and more affordable for tenants. However, despite the ban entitling tenants to reduced rental costs, just 41% of the UK are currently aware of the impending regulation change, while 30% are sceptical over how they will benefit.

The survey, conducted by rental expert Just Landlords, uncovered a limited awareness of the approaching introduction of the Tenant Fees Act, with 17% of respondents believing that tenancy fees are actually being introduced on 1st June 2019, as opposed to being ditched. Meanwhile, one in ten think landlords and letting agents will continue to charge for changes to tenancy agreements, but with the maximum fee chargeable being capped at £50. Limited knowledge of the Tenant Fees Act could be problematic for the likes of letting agents and landlords, as, when implemented, attempting to charge tenancy fees could result in a £5,000 fine.

Many respondents echoed a cynical attitude towards the Government's attempt to make rental accommodation more transparent and cost-effective for tenants. Three-quarters of the UK believe the introduction of the Tenant Fees Act will fail to save tenants money, whilst 49% predict rental costs will increase to accommodate scrapped tenancy fees. The research also uncovered that those aged 25-34 and single individuals were the most sceptical about the positive impact of the upcoming ban.

Rose Jinks, the Spokesperson for rental expert Just Landlords, discussed the research findings: "There has been a lot of talk within the property industry that landlords will increase rent prices as a result of the tenant fees ban, as they look to recoup potentially higher charges imposed by letting agents."

"It is clear that our respondents felt the same; rents will go up, causing the Government's efforts to make renting cheaper fall flat on its face."

While the majority of the UK are reluctant to believe scrapping tenancy fees will positively impact tenants, 27% of respondents think it would speed up the tenancy agreement process, 23% predict easier interaction with landlords and letting agents, and 22% think the change will reduce administration tasks for tenants.

As tenants, landlords and letting agents anticipate the results and implications of the Tenant Fees Act, Rose Jinks offers some final advice: "The tenant fees ban is just around the corner, but so many of those involved in the private rental sector are unaware of what the new law even means. We urge tenants, landlords and agents to get themselves up to date, and prepare for the changes where necessary – don't get caught out!"

For more information please visit: https://www.justlandlords.co.uk/

ENDS

Notes to Editors
For any additional comment to accompany this release please contact Amy at amy@kincomms.com or call 02039587085
The research was comprised of 1,011 UK adults involved in the private rental sector and was conducted between 3rd May 2019 and 8th May 2019.

Just Landlords are one of the UK's leading independent providers of landlord insurance and having been providing expert advice and services since the 1990s.

Additional Statistics
•4% of respondents think the Tenant Fees Act will save them money.
•20% of respondents think the Tenant Fees Act will make moving property easier.
•18% of respondents believe the Tenant Fees Act will make tenancy agreements longer.
This press release was distributed by ResponseSource Press Release Wire on behalf of Kin Communications2 in the following categories: Home & Garden, Public Sector, Third Sector & Legal, Construction & Property, for more information visit https://pressreleasewire.responsesource.com/about.