A lesson in outsourcing expertise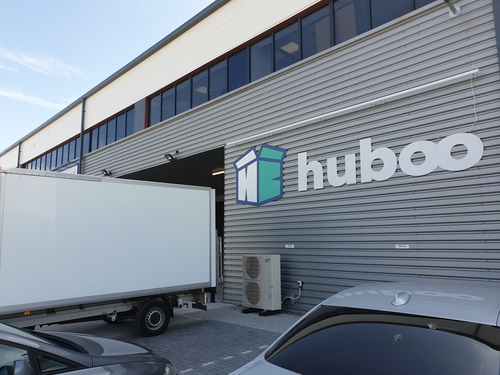 Leeds-based re-commerce start-up, Vintage Cash Cow, banish distribution issues associated with rapid growth by appointing fulfilment industry disruptors, Huboo.

Vintage Cash Cow have gone from hundreds of customers a month to several thousand within the space of a year and, despite a bespoke CRM system, found success does come with challenges.

Floor space and employee capacity were the main pinch points. Couple that with the infrequency of courier collections and Vintage Cash Cow was fast approaching being unable to fulfil at the speed and reliability they felt was imperative.

Partnering with Huboo has meant customers can expect goods to be despatched within one day of payment - an area that Vintage Cash Cow was fast approaching being unable to fulfil.

Huboo's brand new Bristol based specialist fulfilment warehousing allows Vintage Cash Cow to continue scaling at speed without having to worry about core efficiencies.

Antony Charman, Co-founder at VCC, said: "As VCC have grown in size, the challenge of storing & then despatching goods in a timely, efficient and cost-effective way became increasingly complex.

"We were looking for a company who could take all the hassle out of despatch and who could work with us as we grow. Now we send vintage goods to Huboo and let them take care of despatching them to our customers. The big wins for us are no longer having to deal with couriers and regaining large parts of our premises previously needed for storage.

"As for price? When we factored in labour costs we found Huboo were cheaper. Hassle-free fulfillment and for a lower cost!"

Martin Bysh, CEO of Huboo, said: "We're very excited about working with VCC. They've got a phenomenal offering, and recommerce is probably the most exciting sector of ecommerce currently.

-ENDS-

Notes for editors:
For more information, hi-res imagery and bespoke quotes, please email matt@vintagecashcow.co.uk

About Vintage Cash Cow (www.vintagecashcow.co.uk):
Vintage Cash Cow is the easy way to sell old stuff. We buy all sorts of vintage and antique items through our free and simple service. To use the service, all our customers need to do is fill a box with items they'd like to convert into cash and then post it to us for free using provided Freepost stickers. Our in-house team of experts then values the items and makes the customer an offer. If the customer likes the offer, they can be paid that day. If they don't, we'll send their items back for free.

About Huboo (www.huboo.co.uk/01722444025):
A reliable and inexpensive multi-channel fulfilment service, Huboo will securely store, reliably pick and pack your products and ensure smooth delivery. Our unique software is designed to help you build your growing business across all your different channels, with full integration across ecommerce software. Anything we aren't integrated with; we will do so for free. Huboo was born out of experiences as online sellers after the realisation that there wasn't a competitive fulfilment option for smaller multi-channel sellers. We are the cheapest option for complete fulfilment and offer integration unlike any other service provider. With transparent prices you will be able to see for yourself how competitively priced our services are.
This press release was distributed by ResponseSource Press Release Wire on behalf of Huboo Technologies ltd in the following categories: Entertainment & Arts, Leisure & Hobbies, Sport, Food & Drink, Retail & Fashion, Computing & Telecoms, for more information visit https://pressreleasewire.responsesource.com/about.