Diverse teams don't trust each other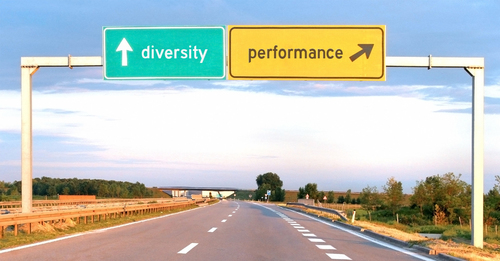 Diversity does not always improve performance, but instead usually causes a number of problems, finds new research from Rotterdam School of Management, Erasmus University (RSM).

The popular story is that diversity is great and wonderful and will lead to amazing results, but according to new research, more often than not diversity creates more challenges.

Dr Meir Shemla, Associate Professor of Organisational Behaviour, identified the key problems created by diversity that need to be managed before the benefits can be seen. His research involved reviewing the findings from 20 years of sociological research into diversity management practices.

He found that people who are different from each other experience and perceive things differently, which makes it harder to work together as team members will not understand everything in the same way. Also, trust and cooperation among team members tends to be low when diversity is very high.

Dr Shemla says,
"A benefit to diversity can be the wider range of information made available, but whether people share information in a team depends on how they view the team and its diversity. If they feel like they are working separately to each other, diversity is viewed negatively and becomes an obstacle to sharing information. If team members are encouraged to view the team as a whole, they are more likely to share information since the diversity of views and ideas are seen as useful to the group.
"We found that it's not enough to be diverse; we also have to manage how people view this diversity. Team members should feel part of one team working towards a common goal. People shouldn't simply be reduced to representatives of their categories, such as 'male' or 'female', but seen as unique individuals with beneficial qualities."

If companies can highlight and emphasise the differences between people which are beneficial, team members are more likely to see diversity as a good thing. Individuals will then identify with their team and see failure and success of the group as their own. Which is essential for team building.

This study was published in the Human Relations journal.

ENDS
For more information, a copy of the paper, or to speak to Associate Professor Shemla contact Kate Mowbray at BlueSky PR on kate@bluesky-pr.com or call +44 (0)1582 790 711.
This press release was distributed by ResponseSource Press Release Wire on behalf of BlueSky Public Relations Ltd in the following categories: Business & Finance, Education & Human Resources, for more information visit https://pressreleasewire.responsesource.com/about.