Who are the happiest people and places in education?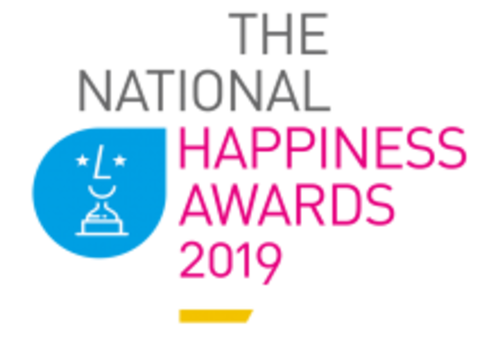 Schools are invited to banish the post-summer blues by entering the National Happiness Awards. And there's never been a better time to celebrate positivity, as recent research shows that children today are the unhappiest they've been for 25 years.

The National Happiness Awards exist to identify and celebrate innovative organisations and individuals making lives better through happiness. Organisers hope that this year's event, which takes place just weeks after Brexit, will provide a positive focus and highlight the steps schools are taking to safeguard the mental health and wellbeing of their pupils.

Education categories are Happiest Primary School, Happiest Secondary School, Happiest Child (Primary), Happiest Young Person (Secondary) and Happiest School Employee. Nominations are invited from primary schools, secondary schools and colleges. The head of last year's Happiest School, Flakefleet Primary, admits that winning the accolade was better than getting a good Ofsted. The school became a finalist in ITV's Britain's Got Talent and headteacher, Dave McPartlin, is now a member of this year's National Happiness Awards judging panel.

National Happiness Awards founder, Stephanie Davies, said: "At a time of uncertainty, when a report from The Children's Society identifies childhood unhappiness as a 'national scandal', it's important to identify those people and places that are addressing this issue and taking measures to create happiness. The National Happiness Awards are a celebration of positivity and focus on schools in the UK that are introducing remarkable initiatives to develop resilient, confident and happy young people. Each year we are amazed at the brilliant people and places we receive nominations for."

The awards are judged by an independent panel which includes education specialists and psychologists. Winners will be announced at a gala ceremony in London on November 22nd.

The education awards gold sponsor is Twinkl and the event will raise money for Haven House Children's Hospice.

Twinkl Chief Customer Officer and judge of the National Happiness Awards, Leon Smith, said: "Happiness and wellbeing are such an important part of education and it's wonderful that the National Happiness Awards focus directly on this. The awards shine a light on brilliant people doing brilliant things to make other people happy and ensure that those beacons of joy get the recognition they deserve."

Dave McPartlin added: "When I learned what the National Happiness Awards were all about, I felt compelled to apply for the first award that I had ever really wanted our staff to win.
"The awards celebrate staff wellbeing and organisations which develop the whole child and prioritise mental health and wellbeing in the same way we do academic achievements. Our philosophy is that if we look after all aspects of our children and staff, and treat people with kindness, exciting things can happen.

"I'll never forget the reaction of staff when I told them that we were shortlisted for the Happiest School Award. They were so excited. Little did we know that we would eventually go on to win the accolade.

"Getting a good Ofsted grade was a proud moment, but I'd have to be honest and say that this eclipsed that achievement. We should all look after ourselves and each other and be proud to want the world to be a happier place. The Happiness Awards are the perfect way of doing that."
For more information go to our website or contact:

Nick Harding
nick.harding8@gmail.com
+44 (0)7717 760714
This press release was distributed by ResponseSource Press Release Wire on behalf of Laughology in the following categories: Children & Teenagers, Education & Human Resources, Public Sector, Third Sector & Legal, for more information visit https://pressreleasewire.responsesource.com/about.