NEW CHARITY LAUNCHES TO TACKLE AUTOIMMUNE DISEASE AND HELP SUPPORT THE NHS WITH FASTER DIAGNOSIS - POTENTIALLY SAVING MILLIONS OF POUNDS IN LATE TREATMENTS WHICH COULD HAVE BEEN AVOIDED.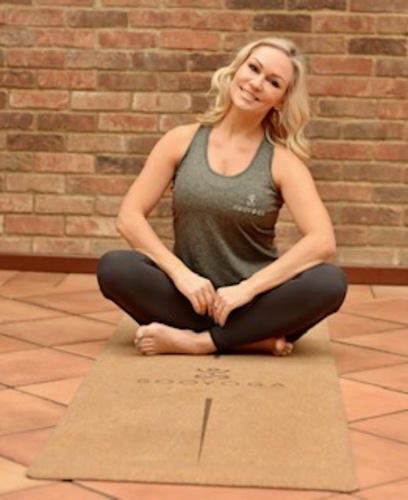 Premier League Football Club Foundations, Celebrities, and supporters from across the Banking and Medical professions have come together to support the launch of the Autoimmune Support and Awareness Foundation UK.


 


ASA Foundations mission is to Support, Transform and Save the Lives of those affected by Autoimmune Disease.

In the UK, 7%, or 4 million people, are known to live with at least one autoimmune condition. There are nearly 100 identified autoimmune diseases, with incidence rising 9% each year. This is predicted to be significantly higher now that we are aware of Long-COVID. As a group they are a bigger killer than cancer and include conditions such as MS, Alzheimer's, lupus, scleroderma, endometriosis, asthma, autism, Parkinson's, Crohn's, eczema, psoriasis and many more. Even cancer is related as it is an autoimmune dysfunction. 

Autoimmune Support & Awareness Foundation UK (ASA Foundation) is a registered UK charity. It was established by Asal Shirazi BEM in late 2022, after many years of her personal advocacy and as a direct response to the lack of information available for sufferers combined with the limited training provided to the primary care sector. 

Asal has a life limiting condition called Diffuse Systemic Scleroderma, Sjogren's, Raynaud's, Hashimoto's, lupus plus many more, all autoimmune conditions. She was initially misdiagnosed which has led to more internal damage, affecting her physical and mental health. There are millions like her who have been mis or late diagnosed and thus a bigger burden on the NHS due to late treatment and unnecessary cost. 

According to Asal, "It's all down to awareness and education. We need everyone to be able to spot the signs and be able to access the right kind of tests quickly". In many ways COVID has helped people be more aware of their bodies, they now need to recognise that there are many more autoimmune conditions which can be equally as dangerous if undetected.

What is clear is that the emotional and mental impact on an individual can be life-changing and debilitating; depression, anxiety, and loneliness are common side-effects of a diagnosis. It is predicted that 66% of people living with autoimmune diseases have mental health problems and 68% of people with autoimmune diseases are unemployed or unable to work full-time.

The NHS is under ever increasing pressure with waiting lists only set to get longer. But the alternative doesn't need to be expensive private healthcare, there is another way. In response to this ASA Foundation UK has recently partnered with Living Room Health. "Speed to Diagnosis is key if we are to deal with growing number of people affected by Autoimmune Disease. We are delighted to be able to partner with Living Room Health to be able to make this happen" says Prof Ash Professor Ash Mosahebi, Consultant Plastic Surgeon – MBBS FRCS FRCS(PLAST) PHD MBA. Professor Mosahebi is the head of one of the largest plastic surgery teaching units at a leading London hospital. He carries out reconstructive surgery for the after effects of cancer and deals with patients deformed by the effects of autoimmune disease every day. Living Room Health is making private healthcare more accessible to take the burden off the NHS. They offer a self-pay solution for diagnosis and treatment and have created an immediate, straightforward, and cost-effective approach to healthcare, providing same day appointments and a range of services and treatments from MRIs to joint pain management to GP services.

 

ASA Foundation's Ambassadors include: 

KRISTINA RIHANOFF Professional Dancer and Wellbeing Yoga coach (Co-Owner of Soo Yoga)

GILLIAN MCKEITH- (TV personality, writer, and Nutritionist)

MARIUS IIPURE (Professional Dancer and Co-Owner of OTI MABUSE Dance School) 

TRACY KISS (Bodybuilder, Influencer and TV personality)

 CELEBRITIES SUCH AS
LIZZIE CUNDY
VARIOUS NATIONAL PAPER EDITORS
ARAB NEWS
Top medical surgeons and consultants from NHS
City Heads of Banks and Coorporations
Politicians
Italian Live Band DEBUT IN THE UK(Italian RADIO SOCIETY) WITH ELISA CIPRO (CELEBRITY SINGER) flown in from Monte Carlo
Robin Windsor of Strictly Fame
CELEBRITY WELLBEING CHEF TO FOOTBALLERS
COUTURE DESIGNERS TO CELEBRITIES
Many more have come together to support this unique attempt at taking the burden off the NHS

FOR MORE INFORMATION AND INTERVIEWS PLEASE VONTACT:
MINI BIZ PR
Info@minibizpr.com
07843055357
This press release was distributed by ResponseSource Press Release Wire on behalf of Jeunvie Ltd in the following categories: Children & Teenagers, Men's Interest, Entertainment & Arts, Health, Women's Interest & Beauty, Sport, Business & Finance, Education & Human Resources, Medical & Pharmaceutical, Media & Marketing, for more information visit https://pressreleasewire.responsesource.com/about.