Net Zero Consultancy, TEAM Energy, Launches Electric Vehicle Scheme to Help Employees Transition to Driving Green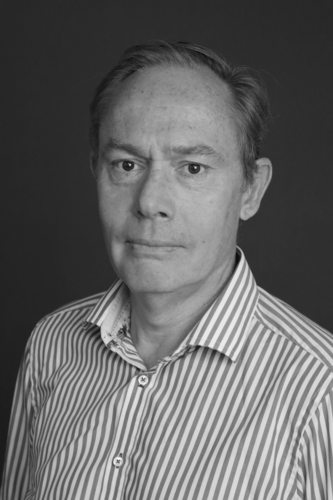 Our employees are just as passionate about the planet as we are, and we want to support them in taking steps to reduce their carbon emissions
Energy and Sustainability Consultancy, TEAM Energy, has introduced an Electric Vehicle (EV) Salary Sacrifice Scheme to make the transition to greener commuting more accessible to its employees.

TEAM has partnered with Octopus Energy to deliver the scheme which offers employees the opportunity to save up to 40% on a brand new electric car and reduce their carbon footprint.

This exciting news is in line with the business' Carbon Reduction Strategy which will lead them to achieve net zero emissions by 2030, and comes just a few months after the company announced its carbon neutral status.

TEAM's CEO, Simon Miles, commented on the launch of the scheme:

"As both an Employee Ownership Trust and a Net Zero Consultancy, we want to do what is best to help both our employees and the planet. The introduction of this scheme demonstrates our commitment to being an energy conscious organisation that is supporting employees in reducing their own carbon emissions.

"With this new workplace benefit, we are enabling employees to make greener choices, by removing some of the barriers they face when looking to invest in an EV. The scheme offers a wide range of vehicle and contract options, so employees can make the right choice for them."

The scheme provides employees with a car, a free home charger, or free public charging credits, and maintenance and servicing to help TEAM's employees make their transition to driving green successful.

Timothy Holman, Head of Operations and net zero strategy lead at TEAM commented:

"Our employees are just as passionate about the planet as we are, and we want to support them in taking steps to reduce their carbon emissions in more accessible ways. Knowing that employee commuting accounts for 31% of our Scope 3 emissions, it is imperative that we help remove the barriers of transitioning to greener commuting methods for employees to enable us to reduce their impact on our carbon footprint.

"This EV Salary Sacrifice scheme is just one of the many initiatives in our business Carbon Reduction Strategy that will help us to realise our ambition to become net zero by 2030. In addition, we are hoping to implement EV charging points in our office car park so that employees can charge their cars, for free, whilst at work."

By introducing this scheme, TEAM is focusing on the wider environmental impacts of their commuting emissions and implementing ways they can reduce these to meet their net zero ambitions, whilst also helping employees make sustainable choices.

TEAM's full net zero strategy is available here.

ENDS
Notes to Editors
For further information, please contact:
Charlotte Bland– Marketing Executive
TEAM Energy
Phone: +44 (0) 01908 690018 Ext 212
Email: cbland@teamenergy.com
EDW House, Radian Court, Knowlhill, Milton Keynes, MK5 8PJ
www.teamenergy.com

About TEAM
TEAM Energy is a leading supplier of carbon and energy management solutions. We specialise in energy management software, energy bureau services and energy consultancy.
TEAM's customers come from the private sectors including retail, transport and banking, and public sectors such as education, government, NHS and the emergency services. Public sector organisations can also benefit from TEAM's services under various pre-tendered government frameworks.
This press release was distributed by ResponseSource Press Release Wire on behalf of Team Energy in the following categories: Environment & Nature, Business & Finance, Manufacturing, Engineering & Energy, for more information visit https://pressreleasewire.responsesource.com/about.