Rent Equip Launches Construction Trailer Rental Services in Baltimore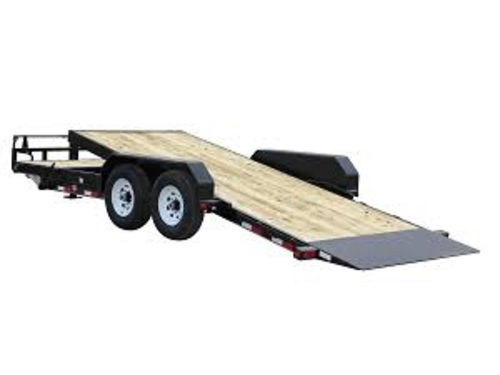 Summary: Rent Equip offers quality construction trailers for rent, adding more convenience & operational flexibility to heavy construction projects.


Rent Equip
greg@Rent Equiphere.com
717-530-1200

Press Release
Aug 29, 2023


Rent Equip, a leading equipment rental provider, is excited to announce the addition of utility trailers to its extensive rental inventory. These versatile trailers are ideal for various construction, landscaping, and agricultural applications, offering convenience, efficiency, and reliability to businesses and individuals in construction trailer rentals near Pennsylvania, Maryland, and the surrounding areas.

Utility trailers are essential for transporting heavy equipment, materials, and goods efficiently and securely. Rent Equip recognizes the diverse needs of its customers, and the expansion of its rental services to include utility trailers further strengthens its commitment to providing comprehensive solutions for a wide range of industries.

Key Features of Rent Equip's Construction Trailer Rentals:

Tilt Trailers: Tilt trailers simplify loading and unloading processes by allowing easy tilting of the trailer bed. This feature is especially beneficial for hauling heavy machinery, equipment, or vehicles that require quick and hassle-free maneuverability.

Dump Trailers: Dump trailers are specifically designed for the efficient transport and unloading of loose materials such as gravel, soil, or construction debris. With hydraulic mechanisms, these trailers offer convenient and controlled dumping, enhancing productivity and saving valuable time on construction and landscaping projects.

Landscape Trailers: Landscape trailers are essential for transporting landscaping equipment, tools, and supplies. With customizable features such as side racks and ramps, these trailers provide easy access and secure transportation of mowers, trimmers, mulch, plants, and other landscaping materials.

Livestock Trailers: Rent Equip's rental fleet also includes livestock trailers designed to transport animals safely and comfortably. These trailers come equipped with features such as dividers, ventilation systems, and durable flooring, ensuring the well-being of livestock during transportation.

Rent Equip takes pride in offering well-maintained and reliable construction trailers for rent. Each trailer undergoes thorough inspections and regular maintenance to ensure optimal performance, safety, and customer satisfaction. With flexible rental terms, customers can choose the rental duration that best fits their project timeline and budgetary requirements.

"We are excited to expand our rental services to include utility trailers, catering to the diverse needs of our customers in the construction, landscaping, and agricultural sectors. Rent Equip is committed to providing top-quality equipment, exceptional customer service, and flexible rental options. With our utility trailers, customers can enhance their productivity, streamline their operations, and complete their projects with efficiency and convenience."- says the Head of Operations, Rent Equip.

To learn more about Rent Equip's construction trailer rental in Baltimore, Maryland, and the surrounding areas, please visit https://www.rentequiphere.com/shippensburg/rentals/trailers/

About Rent Equip:

Rent Equip is a trusted equipment rental provider serving various industries, including construction, landscaping, agriculture, and more. With a diverse fleet of high-quality equipment, a commitment to exceptional customer service, and flexible rental options, Rent Equip strives to be the preferred partner for businesses and individuals seeking reliable and cost-effective solutions.
This press release was distributed by ResponseSource Press Release Wire on behalf of Rent Equip in the following categories: Construction & Property, for more information visit https://pressreleasewire.responsesource.com/about.