Royal Mail and CitizenSafe® identity services for the Gov.UK Verify programme have gone live. These services utilise the Avoco Secure Trust Platform to provide their identity services.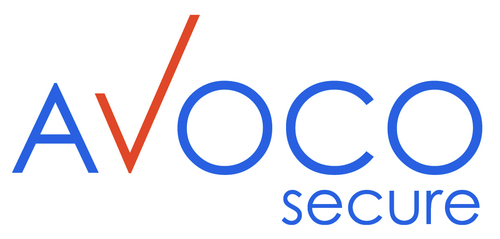 "Their industry expertise and proven track record played an important factor in Royal Mail partnering with Avoco."
The live Royal Mailroyal mail verify and CitizenSafe® GOV.UK Identity Verify services provides verification of individuals so that they can access Government services online, safely and easily.

"Avoco Secure's Trust Platform is the technology that enables Royal Mail to deliver a verified, scalable, secure, user centric identity assurance service, which will allow users to authenticate themselves to UK Government digital services," Jim Conning, Managing Director of Royal Mail Data Services stated, "Their industry expertise and proven track record played an important factor in Royal Mail partnering with Avoco."

The UK government Gov.UK Verify programme has been created to enable citizens to access UK government online services securely. The services will include HMRC, DWP, Defra, DVLA, BIS, MOJ etc. Official estimates are that up to 20 million citizens may use the GOV.UK Verify programme to access government digital services.

The UK's Identity Assurance market is taking shape thanks in part to the Government's Digital Services Identity Assurance Programme." Gerry O'Brien, CEO at Avoco Secure commented, "Avoco have been working with Royal Mail and GB Group to create user friendly, fast and accurate, identity services, that supports the needs of the Gov.UK Verify programme, whilst ensuring users have, as smooth and secure experience as possible."

Avoco and our partners, Royal Mail and GB Group (owners of the CitizenSafe® brand), are able offer a fully compliant, mature identity assurance solution to identity services that wish to deploy under these and other scenarios.

GB Group ID verification is integrated into the Avoco Trust Platform to meet the Gov.UK Verify requirements for the Royal Mail and CitizenSafe® GOV.UK Verify identity services.

Avoco Secure Trust Platform Key Features:

• Mature product – highly extensible.
• SAML 2.0, OpenID Connect and Oauth 2.0connect compliant identity platform. Circa 10,000 hours of testing (penetration, user journey, MI, Audit etc.)
• Verified identities issued using online identity assurance verification services to allocate level of assurance based on the UK Government's Good Practice Guidelines
• Mobile app enabled
• Plug-in architecture allows for rapid platform changes.
• High scalability with state of the art security features built in
• Citizen and consumer centric features configurable by business rule
• Full audit capability and administration and help desk module
• Highly configurable front-end
• Personal and corporate data stores
• Privacy enabled
• User consent/permissions to supply information from multiple sources of "dynamic" attributes and services
• Supports Cloud based tokenised identity systems that can be used to federate associated services
• The platform can allow users to remain anonymous, whilst showing the service that this person is over a certain age (privacy of date of birth being retained by only showing the service if the user is over or under a specified age).

About: Avoco Secure - www.avocoidentity.com
Avoco Secure is a UK SME that builds and implements cloud-based identity and attribute assurance Trust platforms for public and private sector organisations around the world, enabling them to provide their stakeholders with verified user centric identities that can be used to access online services. Avoco's state-of-the-art solutions drive down the cost of providing identity and verification services and enable organisations to build strong customer and citizen relationships. Its products are built-in to national online government services, to combine ease-of-use with strong identification, security and privacy.

Follow Avoco Identity on Twitter: @Avocoidentity

Products or service names mentioned herein are the trademarks of their respective owners.

Contact: Avoco Secure
Sandy Porter, +447917507636
sandy.porter@avocosecure.com
This press release was distributed by ResponseSource Press Release Wire on behalf of Avoco Secure in the following categories: Business & Finance, Public Sector, Third Sector & Legal, Computing & Telecoms, for more information visit https://pressreleasewire.responsesource.com/about.