Swyx secures partnership with service provider, PBX Hosting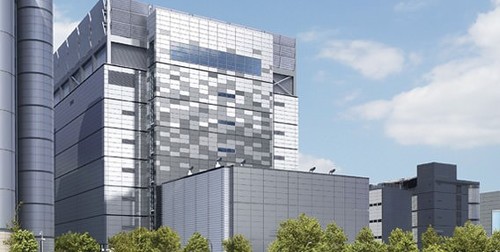 We are really excited to be working with Swyx. We immediately recognised how the product could fill a massive gap in the market.
- Deal opens new and easy route for UK channel to re-sell cloud-based unified communications

London – 30th March 2016 – Unified Communications vendor Swyx has signed an agreement with PBX Hosting that will provide the UK channel with access to Swyx's cloud-based unified communications delivered via the cloud service provider's, datacentre in Telehouse, London Docklands.

Swyx International Cloud Manager, Michael Hostbaek explains, "We are delighted to be partnering with PBX Hosting who are one of the UK's most knowledgeable and well-established cloud hubs specialising in telephony. This is great news for our existing or new resellers who are thinking about adding cloud-based UC to their portfolio, but perhaps do not want to invest in their own datacentre and hardware.

By using PBX Hosting, our partners will have access to a ready-made facility that offers all the supporting infrastructure and services they need to meet the demands from the growing number of SMEs that are looking for hosted communications with a high degree of functionality and customisation.

Swyx is one of the few vendors that enables its channel partners to offer new or existing customers the choice of both on-premise or cloud based solutions without compromising on features. So even if a company is not ready for cloud there is an easy migration path from on-premise SwyxWare to a virtualised system in the future, without any downtime or difference in the look, feel and functionality experienced by the end-user."

Co-Founder and Sales Director at PBX Hosting, Stuart Gibson commented,
"We are really excited to be working with Swyx. We immediately recognised how the product could fill a massive gap in the market. No other product has such as powerful softphone and call scripting engine, not to mention its desktop integration capabilities.

One of our key benefits to the channel is that we take away the headache of supporting infrastructure. As we are managing high volumes, we can provide a high level of enterprise grade availability and fault tolerance that is only achievable at scale. In contrast, resellers who are asked to build hosted solutions at multiple locations are often constrained by budgets, that can sometimes lead to performance issues. We take care of the infrastructure and leave the channel to do what they do best, support and add-value. We anticipate huge demand for cloud-based Swyx over the next few years as demand from SMEs for subscription based communications increases."

In addition to hosting unified communications, PBX Hosting provides the channel with complementary services such as SIP trunking, call termination & origination and number porting. They also offer an on-line portal for channel partners to easily manage provisioning and billing for customers.

About Swyx

Swyx your business.

Swyx operates as a pan-European market leader via two-tier distribution and over 1,000 authorised resellers: the Dortmund based company with dedicated offices in the UK and France sells not only software solutions in six languages, but also has a range of suitable phones and other hardware devices in its product portfolio. Swyx's award-winning unified communications provides not only in-house (CPE) solutions, but also cloud-based variants with well-known partners: Europe already has 500,000 users that rely on Swyx, of which around 10 percent have chosen to use a cloud-based solution. The company currently employs more than 120 staff who are responsible for continually improving the SwyxWare solution for the communication requirements of today and in the future. For further information, see www.swyx.com.

About PBX Hosting

Headquartered in Coventry, PBX Hosting was founded by Phil Thomas and Stuart Gibson who between them have over 30 years' experience in managed hosting solutions. The goal for PBX Hosting is to simply offer the most reliable, feature-rich easy-to-deploy PBX hosting services, backed up by its highly experienced engineers 24 hours a day, 7 days a week, 365 days a year. All of its PBX services are hosted in the biggest and most reliable datacentres in the UK, at Telehouse, Docklands. The company's confidence in the quality of its hosted PBX solutions is backed up by a 100% uptime Service Level Agreement.

www.pbxhosting.co.uk

Press contact : Jane Moores/Sally Minchin, TTA Communications Ltd,
Tel : + 44 (0) 1225 580214 email: jane.moores@ttacomms.co.uk / sally.minchin@ttacomms.co.uk twitter.com/ttacomms
This press release was distributed by ResponseSource Press Release Wire on behalf of TTA Communications (Bath) in the following categories: Business & Finance, Computing & Telecoms, for more information visit https://pressreleasewire.responsesource.com/about.