The Clarion List Expands Its Art Services Database to 
24 U.S. Markets, Plus London, Accelerating Its Growth Plans as 
Online Art Market Flourishes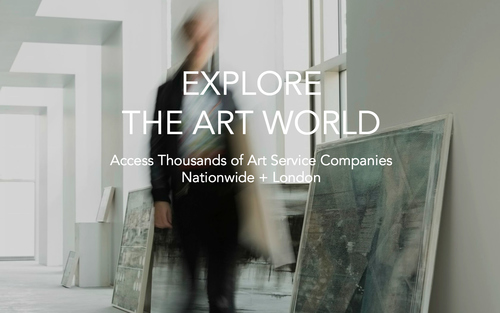 The Art Industry's First Fully Searchable Hub of Art Service Providers Now Includes Over 4,000 Listings in 35 Categories, With User Ratings and Reviews

New York – In the three months since its launch, The Clarion List has accelerated the growth of its art services database to cover 24 U.S. art markets, plus London, adding 66% more listings for a total of more than 4,000. Created by former Christie's executives Jessica Paindiris and Gaia Banovich to open a window into the notoriously opaque art business, the platform now comprises 35 distinct categories of art services, double the number of categories the partners included in beta version released a year ago.

Building on its foundation of the top U.S. art markets—New York, Los Angeles, San Francisco, Chicago, Miami and Palm Beach—the database now covers art service providers in 18 additional U.S. markets: Boston; Philadelphia; Washington; Atlanta; Charleston, S.C.; Charlotte, N.C.; Cleveland; Columbus, Ohio; Houston; Dallas/Ft. Worth; Denver; Seattle; Portland, Ore.; Westchester County, N.Y.; northern New Jersey; Maine, Vermont and New Hampshire. Plus, The Clarion List has added London, with more than 480 listings, its first market in Europe.

"We are pleased with the enthusiastic response to The Clarion List," says CEO and co-founder Jessica Paindiris. "An estate trustee, recently saddled with an inherited art collection, wrote to thank us for building this community of art service providers to help her find the services she needs."

Paindiris added, "As the art market continues to attract new collectors with new e-commerce platforms – 78 and counting – the need for guidance is greater than ever. For these users, The Clarion List also offers a searchable blog of in-depth advice columns and curated articles on the latest trends."

The Clarion List team updates the database after extensive research in each market, as well as adding listings based on user submissions and additional research. New categories include Art Tours, Art Exhibition Consultants and Art Security. The largest categories to date are Art Galleries, Art Consultants and Art Appraisers. Users may refine their search results within these categories by location, specialty (e.g., Impressionist art appraisers), years of experience and company size.

Basic listings are free, and the directory is available to art collectors at no cost. Registering for a free account enables any client or colleague of the listed companies to contribute ratings and reviews, similar to crowd-sourced platforms such as Yelp and Angie's List.

In response to client demand, The Clarion List is continuing to add art service providers in new markets later this year, including smaller U.S. cities and major European art centers.


PRESS CONTACT: Jessica Paindiris, CEO|contact@clarionlist.com|@ClarionList

About The Clarion List

The Clarion List is the leading directory of art service providers with more than 4,000 listings in 25 markets, including London. We serve collectors, artists and advisors seeking to hire art service professionals who best fit their specific needs. With a free registration, users may contribute ratings and reviews of service providers to help guide other site visitors. For more information, please visit www.clarionlist.com.
This press release was distributed by ResponseSource Press Release Wire on behalf of The Clarion List in the following categories: Entertainment & Arts, Leisure & Hobbies, Business & Finance, for more information visit https://pressreleasewire.responsesource.com/about.