Regulatory Transformation Takes Centre Stage at AMPLEXOR's 18th International Life Sciences Conference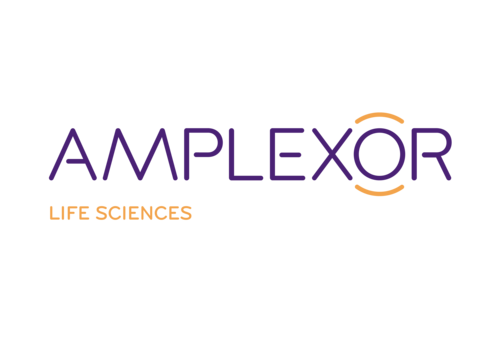 This was a very engaging conference that explored key challenges and opportunities with true industry and services experts
Holistic information management, IDMP, cloud debate & new peer insight drew crowds to high-calibre presentations, panels & breakout sessions at the 3-day event in Salzburg

Bertrange, Luxembourg - June 9th, 2016 – Regulatory transformation dominated the agenda at AMPLEXOR Life Sciences' 18th Annual International Conference and Training event in Salzburg last week.

Around 90 regulatory professionals from around the world attended the 3-day conference and training event, BE THE EXPERT 2016. This was AMPLEXOR's most successful conference yet, drilling down into today's most critical topics - from the need for regulatory transformation, to the role of cloud in delivering responsive, fit-for-purpose regulatory information management (RIM).

• Steve Gens of Gens Associates unveiled the results of his latest global Regulatory Information Management (RIM) survey of 54 companies focusing on the new world class RIM baseline
• Andrew Marr of Marr Consultancy led a series of incisive IDMP talks and breakout sessions
• Roche, Hikma and Pliva/Teva talked candidly about their own regulatory challenges
• Industry heavyweights came together round a table to debate critical industry challenges, moderated by Steve Scribner of consultancy Scribner Group. Panellists included Romuald Braun of uanotau, Peter Brandstetter of IBM's GBS Life Sciences team, Torben Thorhauge of NNIT and Steve Gens of Gens Associates

In addition to presenting the hot-off-the-press findings from Gens Associates' latest new global RIM survey, Steve Gens presented a keynote on 'The Next RIMS Generation, pursuing the new world class standard'. He said, "This was a very engaging conference that explored key challenges and opportunities with true industry and services experts". The AMPLEXOR conference allowed substantial time for delegates to collaborate and engage with the latest life sciences regulatory topics with a high degree of energy and insight."

IDMP, one of the foremost regulatory standards, attracted very high levels of interest. "Attendees at the conference were very engaged with IDMP and are keeping a close eye on its timing and demands," leading IDMP industry expert Andrew Marr of Marr Consultancy noted. "It helps that AMPLEXOR's RIM offering has been IDMP-ready for some time – this was demonstrated through the experience and insight shared at the event by the AMPLEXOR team and partners on IDMP, its demands and approaches."

Regulatory transformation cropped up repeatedly as a topic, as the life sciences industry looks for more efficient ways to meet the evolving demands of international authorities. This theme also fuelled a passionate panel debate about the role of cloud services.

"We're thrilled at how this year's conference went. It was a great turnout and everyone took away something of value, ourselves included," said Elvis Pacelat, VP Compliance Management at AMPLEXOR. "Nothing can compare with spending time in a room (and in such beautiful surroundings) with your peers, and with those who can see the broader picture. Our customers never cease to impress us with their insight and ideas, and their commitment to getting the job done. Like us, they recognise that you get out what you put in."


Delegate feedback confirmed their enjoyment of the conference. Comments included:

"The AMPLEXOR team has put on a truly informative and educational event around RIM, IDMP and cloud. We'll definitely be back next year."

"Being able to hear from such high-calibre speakers was invaluable, and just goes to emphasise AMPLEXOR's standing in the RIM market."

"I'll be back next year – no question! As soon as the dates are published, I'll clear space in my diary."

The BE THE EXPERT 2016 Life Sciences Conference & Training event took place at the Sheraton Fuschlsee-Salzburg, Hotel Jagdhof, near Salzburg in Austria from June 1-3, 2016.

About AMPLEXOR Life Sciences

AMPLEXOR Life Sciences helps pharmaceutical, medical device and biotechnology organizations launch products and break new markets quickly. Its solutions and services expedite the creation and delivery of consistent, compliant and high-quality global content – both physical and digital – across all target countries. Its services include technology consultancy, implementation and management services, as well as technical writing, medical translation and linguistic validation services.

Headquartered in Bertrange, Luxembourg, AMPLEXOR group employs 1,700 people in 21 countries across four continents. It boasts a rich 25+ year history of serving the biggest names in pharma, medical device manufacture and biotech Industry. More at amplexor.com/lifesciences and @AMPLEXOR on Twitter.

PR Contact:

Carina Birt, Sarum
PR for AMPLEXOR
carina@sarumpr.com
+44 1722 322916

Amplexor Life Sciences Contact
Joana Vilhena
Solutions Marketing Manager
joana.vilhena@amplexor.com
+351 96 334 18 34

Note to editors:

The AMPLEXOR Life Sciences brand was launched in December 2015. It combines the businesses of euroscript, INFOTEHNA Group, ForeignExchange Translations, and AMPLEXOR. Euroscript, a leading life sciences content management implementation company, acquired the other three companies over the last 18 months.
This press release was distributed by ResponseSource Press Release Wire on behalf of Sarum Consultancy in the following categories: Health, Business & Finance, Medical & Pharmaceutical, Computing & Telecoms, for more information visit https://pressreleasewire.responsesource.com/about.