Brexit sees award-winning online school MyAntiqueSchool attracting more interest in learning & investment in art & antiques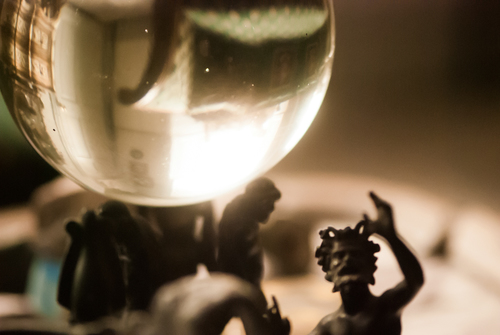 "Brexit has stirred up more interest from the US in learning about the investment side of antiques and art."
The cognoscenti of the antiques and collectors' world are uniting to enable enthusiasts to 'learn with the experts' online – wherever they are in the world

MyAntiqueSchool, the world's first online antiques school, is seeing an increased interest from their thriving online antiques community in learning about art and antiques following the economic climate caused by Brexit. Particular interest has come from the US as a result of the pound dropping, and this has been further confirmed by more top names in the industry (US and UK experts) joining to teach new antiques and art courses.

Top names in the antiques and collectables industry, including an impressive array of authors and dealers from around the world, are involved in the initiative to become the world's first online education hub for learning about antiques and collectables. Top tutors include David Rago US Antiques Roadshow Expert (PBS), and Judith Miller, author of the acclaimed Miller's Guides.

Founder and CEO of MyAntiqueSchool (formerly eBay and Skype) Elspeth Briscoe commented: "The fall of sterling after Brexit wasn't a surprise. And short term, this decline will benefit the UK art and antiques market as goods will be more attractive to foreign buyers (we've seen this already with Phillips recent sale of led by Anselm Kiefer's Velimir Khlebnikov For; The doctrine of War; Battles, (2004-2010), which sold for £2.46 million). "This has no doubt helped sales," commented the CEO of Phillips Edward Dolman." Briscoe added: Our tutors partner with us for the long term, and for many reasons like most tech entrepreneurs, I was (and am) firmly in the remain camp. However it is true that we're seeing signs that "Brexit has stirred up more interest from the US in learning about the investment side of antiques and art."

Other contemporary art sales at Phillips, Christie's and Sotheby's, held in London a few days after the referendum, confirmed this predicted trend of overseas buyers.

MyAntiqueSchool is now announcing its latest tranche of courses to go live (available to book and start in July), with personal tuition from the very best. Amongst them are a course by regular TV antiques expert, specifically on investing in art and antiques:

Marc Allum: An Insider's Guide to Building a Well-Balanced Art & Antiques Portfolio
Marc gives fascinating insight on how to build a varied and interesting arts & antiques portfolio planning around emerging economic trends in investing and collecting, as well as discovering the pitfalls to avoid. Marc gives practical tips for buying in different situations, how to spread your portfolio and how to ascertain the difference between value and worth. In the online classroom, Marc will be giving his latest thoughts on good investment buys in the market.

Marc Allum: Buying Art and Antiques for Interior Design.
Leading arts & antiques specialists and regular on the Antiques Roadshow Marc, teaches students how to combine the classic with the modern to create truly original interiors, whether you're a professional interior designer or designing your own home.

Mark Hill: Mid-Century Modern Design
On this course students learn about the design style and influencers in the highly collectible Mid-Century Design Period with personal tuition from Mark Hill expert dealer, author and broadcaster.

David Rago: The Arts & Crafts Movement in the US.
Taught by one of the leading experts from the US Antiques Roadshow, students can get a rare insight into one of the most influential design movements of recent times and how to spot good arts and crafts items for collection or for resale whether ceramics, wrought metal or furniture.


Tony Geering: The History of the Arts & Crafts Movement
This foundation course guides you through the Arts & Crafts Movement. Students will learn about the designers and architects involved and about the styles and principles they adhered to from Tony, who has soured half of the Arts & Crafts furniture sold by Liberty's of London

Guy Vaissiere: Buying at Auction
Learn the tips and tricks of buying at auction with expert tutor Guy Vaissiere (Sotheby's and Philips). You will learn when and how to bid, understanding the different types of auction (including online) and even legal rights

Erin-Marie Wallace: How to Value Fine Art
US based expert dealer, auctioneer and fine artists teaches how to assess the true value of paintings, prints and drawings using essential techniques honed over 20 years to give students a logical methodology to realistically value fine art.

Erin-Marie Wallace: The First Principles of Assessing Fine Art
Erin-Marie gives detailed advice on how distinguish the major paint and print-making mediums to form the basis of being able to concisely evaluate a painting, print or drawing. At the end of this course, no matter where it's lurking students will have a tried and tested methodology of classifying fine art

On these courses students get the unique experience of getting access to some of the most knowledgeable experts in the world – that they otherwise would be unable to meet - in an aesthetically and visually compelling, interactive learning environment, which is also really easy to use. Prices range from £100 for a taster course to over £1,000 for longer, more in-depth courses.

Today also sees the launch of the My-Antique-School forum where enthusiasts and professionals can interact to discuss a range of topics with fellow collectors from all over the world. Elspeth Briscoe who managed the e-Bay communities in the early days comments 'MyOnlineSchool solves an important problem for globally disparate enthusiasts in fragmented industries like antiques and horticulture. These industries (and 100s of others) have literally millions of people passionate about niche topics, but who can't easily get access to experts nor unite with one another in a single sharing community. We are giving enthusiasts a thriving place to connect, wherever they are in the world. A place where not only can they share questions and answers on a peer to peer basis, but also connect with wordclass experts who they'd never normally meet. I've always been passionate that the internet could be used more effectively to unite people who are driven by a shared interest or cause. MyOnlineSchool is the perfect place for these niche communities to aggregate, as we have the experts, a unique classroom, and now an area where everyone can share questions and answers. See you in the virtual MyOnlineSchool cafes"


To book a MyAntiqueSchool course, see www.my-antique-school.com.

- ENDS -

Notes to Editors

MyOnlineSchool, MyAntiqueSchool's parent company, was founded by Elspeth Briscoe (eBay, Skype) and Duncan Heather (Oxford College of Garden Design) and went live in 2011. MyGardenSchool, MyPhotoSchool and MyAntiqueSchool now serve students from over 50 countries worldwide, their most far-flung students come from Argentina, New Zealand and Indonesia. They have delivered thousands of hours of lessons to students and well over a million users have visited their sites. MyGardenSchool and MyPhotoSchool have won The Good Web Guide Awards three times and are partnered with many highly respected industry leaders, such as The RHS, BALI, APLD, The Daily Telegraph, The Guardian and Mumsnet. In February 2015, MyOnlineSchool announced seed funding of nearly half a million pounds from a team of specialist institutional investors to help launch and develop MyAntiqueSchool.

MyOnlineSchool's community of enthusiasts value the convenience of online learning, but need a more in-depth, interactive experience than other forms of online learning like MOOCs. (MOOCs have a course completion rate of 10-20% MyOnlineSchool has completion rates of 80-90%).


For more information or to speak to a spokesperson from MyAntiqueSchool, please contact Elspeth Briscoe elspeth@my-online-school.co.uk/+447884267306
This press release was distributed by ResponseSource Press Release Wire on behalf of MyOnlineSchool in the following categories: Men's Interest, Entertainment & Arts, Home & Garden, Women's Interest & Beauty, Consumer Technology, Personal Finance, Business & Finance, Education & Human Resources, Media & Marketing, Retail & Fashion, Computing & Telecoms, for more information visit https://pressreleasewire.responsesource.com/about.