Intel's Chris Hinton Joins TDB Fusion to Manage Quality Assurance.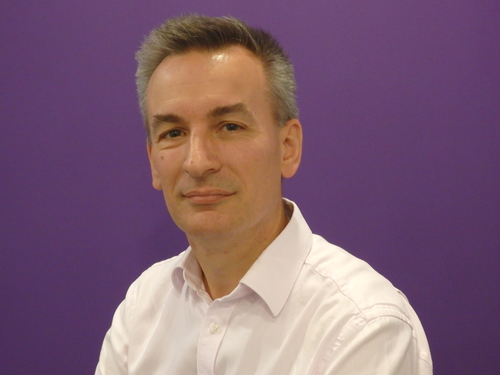 Chris' experience in this area will accelerate the focus on quality and automated testing as the company continues to expand
Senior Appointment Bolsters Management Team

Chris Hinton has joined TDB Fusion as QA Manager after 10 years at Intel/McAfee and 25 years of worldwide QA technology experience. In his role Chris takes on the existing QA team with a goal to expand the team, and automated product testing, to manage the increased business and product development requirements. TDB Fusion recently reported 145% year-on-year growth, doubling the work force and expansion of its Thames Valley HQ.

Commenting on the appointment Colin Aurelius, TDB Fusion CEO, said, "QA and the automation of product testing capabilities is the single most important factor for delivering continued product stability and customer satisfaction. Chris' experience in this area will accelerate the focus on quality and automated testing as the company continues to expand".

Chris Hinton brings 25 years of QA industry experience from the technology sector, most recently spending 10 years at Intel (formerly McAfee) as Director of QA. In this role Chris was responsible for the high quality product stability and delivery to the company's 50 million customers. At Intel/McAfee Chris gained significant international experience as the architect of the company's worldwide QA standards, and was responsible for delivering and managing QA teams worldwide to ensure a coordinated and assured delivery of component technology and services.

TDB Fusion has been expanding rapidly reporting a revenue increase of 145% in 2016, along with a doubling of the workforce, the opening of a new sales and support office in London and increasing the headquarters facility in Bracknell. Chris's appointment sees the management team reaching full strength, positioning TDB Fusion to continue its growth during 2016/7.

With two teenage children and two lively dogs Chris' spare time is limited and revolves around his love of the outdoors and walking.

– ENDS –

About TDB Fusion

TDB Fusion provide market leading software solutions to control and manage the convergence of business applications, IT management, cloud and data centre systems. Our Federos™ Product Suite delivers a unique approach to bridging the gap between traditional and cloud based systems with a flexible, automated and dynamic user dashboard enabling more effective business management. Federos™ removes silos of information across the business and provides real-time access to key information whenever and wherever it is needed. From the NOC to the boardroom, Federos™ delivers significant operational savings and efficiency improvements to the complete business.

Our range of software solutions are utilised across key environments including IT Systems Management, Network Management, and Data Centre Management and embraced across key market sectors of service providers, financial institutions and enterprise organisations worldwide including Fujitsu, GEO Networks, a Tier 1 Bank, Global Cloud Xchange, Tata Communications and Virtus Data Centres.

About Federos™
Federos™ provides organisations with a converged information solution significantly enhancing functionality and increasing management flexibility, enabling users across the business to review and consume key data through a simple browser based interface. Your business becomes more responsive, through the operational orchestration and automation of regular and critical business processes.

Federos™ integrates multi-vendor systems and data centre management tools to provide organisations with a holistic, bi-directional view of their IT infrastructure and data centre operations. It provides organisations with a unified view of Business, IT and Data Centre Management Systems underpinned by customisable business led workflow and integration.

The Federos™ Unified Service Portal provides a correlated, role-based, bi-directional user interface based on multi-vendor management systems, empowering the user with context related information in a single view. Single sign-on underpinned by comprehensive security management and workflow provides organisations with the benefits of a flexible, intuitive user interface, whilst leveraging rather than replacing legacy data sources. Federos™ is utilised across a broad spectrum of industries and operational environments - unlocking the Network Operations Centre (NOC), extending Data Centre Infrastructure Management (DCIM) and empowering Managed, Hosted and Cloud Service providers.

For further information:
Web:tdbfusion.com
LinkedIn:tdb-fusion
twitter:@tdbfusion

Mark Robson
Director of Marketing, TDB Fusion
markr@tdbfusion.com
+44 (0) 7785 395 499

Susan Children
Insight Group Marketing
susanc@insightgroup.co.uk
+44 (0) 7775 940 284
This press release was distributed by ResponseSource Press Release Wire on behalf of Insight Marketing Concepts in the following categories: Business & Finance, Computing & Telecoms, for more information visit https://pressreleasewire.responsesource.com/about.