Cost and Difficulty of Making Tax Digital 'Understated by HMRC'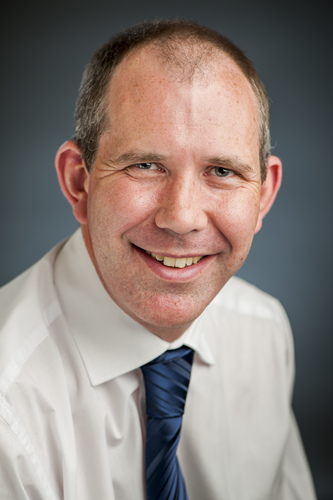 as a group of independent chartered accountancy and law firms, we consider that there are great benefits to be obtained from Making Tax Digital
HMRC has closed its consultation with the UK's business community ahead of 'Making Tax Digital', its project aimed at creating a modern taxation system to fit with the digital age. The UK200Group, the UK's leading membership association of quality-assured chartered accountancy and law firms, has been an active part of the consultation process and has in turn asked its members for their views and the views of their SME clients.

The response document came to the following conclusions:

"In summary, as a group of independent chartered accountancy and law firms, we consider that there are great benefits to be obtained from Making Tax Digital (MTD).

"However, we do have some reservations:

• The timescale for implementation is too short for full consideration and resolution of the issues

• The principle of Self-Assessment, and the HMRC-taxpayer relationship, will be fundamentally changed

• HMRC do not seem to understand how accounts are prepared and used by businesses. They seem to regard tax as the primary purpose of accounts, and to seek to alter GAAP for the convenience of HMRC and MTD without regard to the needs of other users of accounts

• Taxpayers' appetite to engage with MTD is small, and the proposals seem to offer few benefits to off-set the costs

• Taxpayers' ability to engage has been overestimated, and the cost and difficulty of overcoming the obstacles has been understated

"Our key recommendations are as follows:

• Digital Tax Accounts be set up now, providing:

- A central place for a taxpayer to see the information HMRC currently possesses about them
- A mechanism for providing HMRC with information simply and automatically (reducing the need for phone calls and letters)

•HMRC should consult on the future design of the tax system. Changes in the rights and responsibilities of various parties, and in particular new obligations on taxpayers, should not be introduced until:

- That consultation is complete
- The necessary technology has been tested over a full compliance cycle (one year of interim reporting plus the end of year procedures)

• Simplifications of accounting should be optional, for tax purposes only

• Clear benefits for taxpayers should be identified, incorporated, and publicised

The UK200Group chose to take a lead on tax digitisation because it represents the interests of 150,000 SMEs through its members. So what exactly does HMRC mean by 'making tax digital'?

By 2020, businesses, self-employed people and landlords earning over £10,000 per annum will manage their tax affairs through a digital, online account, and will be required to update HMRC at least quarterly.

These digital tax accounts will be a more sophisticated version of the personal tax accounts which are already in use for individuals, and allow taxpayers to see their Pay As You Earn position, tax credits and National Insurance Contributions, plus an estimate of state pension on retirement. However, by 2018, banks and building societies will be required to report interest payments to HMRC to be included in digital tax accounts, and individuals will be able to report additional sources of income digitally.

Digital tax accounts for businesses will show an overview of income tax or corporation tax, VAT and National Insurance Contributions, plus income and expenses on a quarterly basis.

Taxpayers will be expected to use software accounting systems to record day-to-day transactions, categorise them into different types of income and feed back to HMRC.
The response to the consultation was headed up by Andrew Jackson, Head of Tax at UK200Group member Fiander Tovell, Chair of the UK200Group Tax Panel, and member of the consultative committee of the Office for Tax Simplification.

He said, "HMRC officials think that getting small business to use accounting systems will reduce errors, and if people are making fewer errors they should have a more accurate idea of how their businesses are performing. That's got to be a good thing.

"However, they don't seem to appreciate why people aren't using accounting systems at the moment. I think what they've failed to identify is that businesspeople aren't doing it now because of the cost of implementing an accounting system - this isn't just financial, but includes the time and effort spent learning how to use it and keeping it up to date. It's not just a case of putting a few numbers in various boxes – it takes a whole new set of skills to use these programs properly.

"This is going to affect small businesses more than it affects larger ones because the overheads for setting up accountancy systems are going to remain broadly the same, regardless of turnover.

"A complex accounting system, for example, is also massively over-engineered for a lot of the UK's businesses, which might only have half a dozen clients or customers."

The subject of tax digitisation will be covered in more detail at the UK200Group Annual Conference, held at the Ageas Bowl, Southampton, S030 3XH from 16 to 18 November 2016.

ENDS

Media information provided by Famous Publicity. For further information, please contact George Murdoch on 0333 344 2341 or george@famouspublicity.com, Adam Betteridge on 0333 344 2341 or adam@famouspublicity.com or Tina Fotherby on 07703 409 622 or tina@famouspublicity.com.

About the UK200Group:

The UK200Group was formed in 1986, and is the UK's leading association of independent chartered accountants and law firms, with connections around the world.

The association brings together around 150 member offices in the UK with more than 500 partners who serve roughly 150,000 business clients. Its international links in nearly 70 countries give its members access to expertise across the globe.
This press release was distributed by ResponseSource Press Release Wire on behalf of The UK200Group in the following categories: Men's Interest, Leisure & Hobbies, Women's Interest & Beauty, Personal Finance, Business & Finance, Travel, Education & Human Resources, Medical & Pharmaceutical, Media & Marketing, Farming & Animals, Retail & Fashion, Public Sector, Third Sector & Legal, Manufacturing, Engineering & Energy, Computing & Telecoms, Transport & Logistics, Construction & Property, for more information visit https://pressreleasewire.responsesource.com/about.