AMPLEXOR Names Life Sciences Industry Veteran Bev Hudson as Global VP of Life Sciences Sales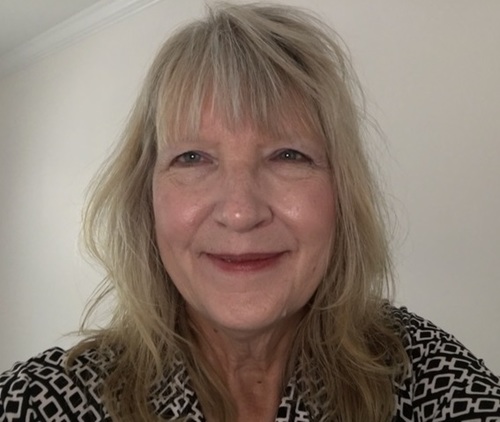 I relish this new challenge, and am delighted to have joined the team. There is a huge opportunity for AMPLEXOR in the global Life Sciences market
The strategic appointment will drive AMPLEXOR's next phase of growth, exploiting Ms Hudson's combined clinical and commercial industry experience

Bertrange, Luxembourg - December 1st, 2016 – Global IT solutions and services provider AMPLEXOR Life Sciences has announced the strategic appointment of Bev Hudson as global VP of Sales Life Sciences, based in the Greater Chicago area. She brings to the role deep experience in senior clinical research as well as commercial roles across the life sciences industry.

Ms Hudson, who joined the group in September, will spearhead AMPLEXOR International's sales operations within the Life Sciences Industry, with responsibility for global sales teams. The business provides software solutions and services to help life sciences organisations improve process efficiency, increase revenue, reduce time-to-market and ensure quality and compliance.

In addition to her many years in the industry, Ms Hudson boasts highly desirable hybrid skills as a global life sciences executive, thanks to 11 years in commercial roles at Genentech early in her career (e.g. product management, and sales management for which she won multiple awards), followed by senior roles in clinical research. She was retained in this capacity to run the CRO for the Mayo Clinic ( Mayo Clinical Trial Services) and later ran the Oklahoma Heart Hospital Research Foundation where she was executive director and senior VP for clinical research.

AMPLEXOR's portfolio of solutions and professional services spans global compliance, digital content management, submission, publishing and authoring, language services, and consulting.

Ms Hudson is an ideal fit in her new role, with sales experience that includes drugs/biologics, medical devices, and clinical trial technologies. She is experienced in working with clinical research and commercial teams across Pharma, Biotech, device and CRO clients and she understands the needs and challenges of global life science, product development.

She holds a Bachelor of Science in Occupational Therapy, gained at the University of Illinois and a Masters of Business Administration, with a concentration in marketing, from Benedictine University in Lisle, Illinois.

Commenting on her appointment, Ms Hudson said, "I relish this new challenge, and am delighted to have joined the team. There is a huge opportunity for AMPLEXOR in the global Life Sciences market taking advantage of our product offerings in IT solutions and translation services to enable our client's product development. The brand has a strong reputation here, so it is a privilege to be on board and I am looking forward to spearheading the next stage in the group's growth on both sides of the Atlantic."

Welcoming her to the AMPLEXOR fold, Elvis Pacelat, VP Compliance Management at AMPLEXOR, said, "Bev is a very strong addition to the AMPLEXOR family. She is steeped in experience on both sides of the industry, which sets her in very good stead to understand the needs of our global clients and match them to our wide range of solutions and services. She appreciates perfectly where each offering fits, and the benefits that are possible. I am delighted our sales operations will be in such good hands."


About AMPLEXOR Life Sciences
AMPLEXOR Life Sciences helps pharmaceutical, medical device and biotechnology organizations launch products and break new markets quickly. Its solutions and services expedite the creation and delivery of consistent, compliant and high-quality global content – both physical and digital – across all target countries. Its services include technology consultancy, implementation and management services, as well as technical writing, medical translation and linguistic validation services.

Headquartered in Bertrange, Luxembourg, AMPLEXOR group employs 1,700 people in 21 countries across four continents. It boasts a rich 25+ year history of serving the biggest names in pharma, medical device manufacture and biotech Industry. More at amplexor.com/lifesciences and @AMPLEXOR on Twitter.

PR Contact:
Carina Birt, Sarum
PR for AMPLEXOR
carina@sarumpr.com
+44 1722 322916

AMPLEXOR Life Sciences Contact
Joana Vilhena
Solutions Marketing Manager
joana.vilhena@amplexor.com
+351 96 334 18 34

Note to editors

The AMPLEXOR Life Sciences brand was launched in December 2015. It combines the businesses of euroscript, INFOTEHNA Group, ForeignExchange Translations, and AMPLEXOR. Euroscript, a leading life sciences content management implementation company, acquired the other three companies over the last 18 months.
This press release was distributed by ResponseSource Press Release Wire on behalf of Sarum PR in the following categories: Business & Finance, Medical & Pharmaceutical, Computing & Telecoms, for more information visit https://pressreleasewire.responsesource.com/about.