How the Clocks Moving Forward Can Affect Sleep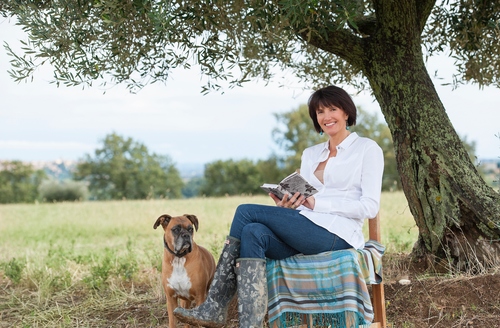 Dim lighting in the evening will regulate serotonin levels in the body, making it easier to fall asleep
On Sunday March 26 2017, the clocks are due to spring forward and evenings will last longer, but did you know this can lead to sleep deprivation? Clocks moving forward one hour means it's lighter at the times when we go to sleep.

After 15 years of trying to tackle her insomnia, Anandi The Sleep Guru found a natural health therapy called Ayurveda. Anandi believes that sleeping tablets mask the problem and cause insomnia to manifest into something worse. Using the Ayurvedic principles, Anandi created her 'Personal Sleep Review' to help others conquer their insomnia.

The Sleep Guru believes that if you are a sensitive sleeper, going to bed half an hour earlier and starting the week with minimal social engagement will help with sleep deprivation. Anandi explains, "Light affects your sleeping pattern and is the key to getting a good night's sleep. Dim lighting in the evening will regulate serotonin levels in the body, making it easier to fall asleep.

"When the sun rises at an earlier time it can disturb sleep. Daylight coming through a window activates the brain which releases serotonin. This can wake you up and disturb sleep."

Dragons' Den winner Worcester-based Neil Westwood is the Managing Director of Magic Whiteboard, a portable solution to flipcharts that uses static electricity to stick to any flat surface. Neil was approached by parents who were looking for something to help their children sleep at night.

Neil said, "We were approached by a number of parents who wanted to stop the sunlight disrupting their children's sleeping patterns. Around this time of year, many people struggle to sleep during the summer nights and the Magic Blackout Blind is an ideal solution that can stop all light coming through a window, improving a night's sleep."

Anandi who runs sleep reviews for adults, has released her new book, 'Breathe Better, Sleep Better'. This focuses on how to use the breath as a tool to get a great night's sleep. The book explains the benefits that can come from having a good breathing technique, such as an improvement of mental and emotional wellbeing, a calmer mind and lower blood pressure.

Breathe Better, Sleep Better is now available on Amazon and on Anandi's website.

Links

Anandi's Website: http://www.thesleepguru.co.uk/
Breathe Better, Sleep Better on Amazon: https://www.amazon.co.uk/Breathe-Better-Sleep-Guru-Anandi/dp...
Magic Whiteboard: http://www.magicwhiteboard.co.uk/
Magic Blackout Blind: http://www.magicwhiteboard.co.uk/category/magic-blackout-bli...

Ends

We would be delighted to offer review copies of the book to journalists. For further information contact Tabitha Monkhouse at tabitha@famouspublicity.com or 0333 344 2341 or Tina Fotherby at tina@famouspublicity.com or 0333 344 2341.

About the Author

Anandi's journey started in the fitness industry in 1986. A born leader and teacher, she found herself teaching others throughout her career in fitness, beauty and wellness. She now lives between Salisbury, England, and Macerata, Italy, and runs workshop and retreats in Italy and London. "Anandi" is Alison Francis' spiritual name given to her by her guru in India in 2007. Her professional credentials are:
• Ayurveda Practitioner, approved by the International Practitioners of Holistic Medicine
• Ayurvedic consultant (American Institute of Vedic Studies, David Frawley)
• Qualified NLP instructor and hypnotherapist (David Shephard, Performance Partnership)
• Chopra-certified Primordial Sound Meditation Instructor (Deepak Chopra)
• Registered Senior Yoga Teacher (Approved by The Yoga Alliance)
• Continued study of Pranayama with Yogi Vishvketu
• Mentee of the late Georg Feuerstein, and graduate of 800hrs of yoga history and philosophy (Georg Feuerstein, Traditional Yoga Studies)
• 'Teaching the teacher' internship in India at Anand Prakresh Ashram (Yogi Vishvketu)

Anandi has a blog where she explains different methods and techniques to cure insomnia. The blog includes a number of video demonstrations, written guides and advice to help with your development. Some blog posts include features on meditation, healthy eating and stress.
This press release was distributed by ResponseSource Press Release Wire on behalf of Anandi The Sleep Guru in the following categories: Men's Interest, Health, Women's Interest & Beauty, Education & Human Resources, Medical & Pharmaceutical, Media & Marketing, Retail & Fashion, Public Sector, Third Sector & Legal, for more information visit https://pressreleasewire.responsesource.com/about.