New Webinar on the Role of Social Listening in Pharmacovigilance to Include Exclusive Live Demo of New AI-based Solution for Capturing Real-World Feedback on Drugs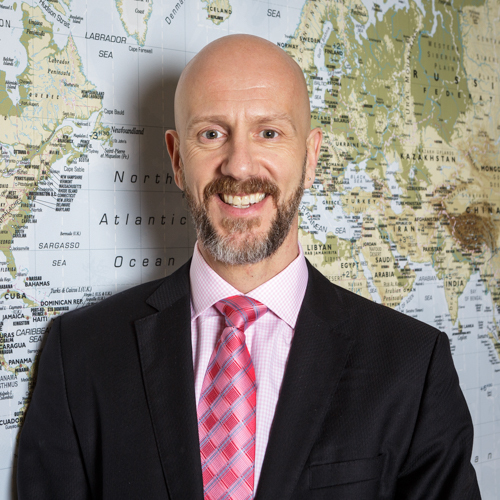 Social listening in life sciences, especially in the context of safety and pharmacovigilance, is a hugely hot topic at the moment.
• The April 26 event will discuss the growing importance of proactive web monitoring in safety
• Life sciences firms will have their first chance to see PLG inVolv™ in action
• The SaaS-based solution enables compliant, targeted monitoring of digital channels

Paris, April 24th, 2017 — ProductLife Group (PLG), which specialises in helping life sciences companies stay ahead of the changing R&D landscape, is to host a webinar on the growing importance of web monitoring as a source of timely, real-world product feedback for drugs companies. The short session, which will take place on April 26 at 2:00PM CET, will include the first live demo of PLG's powerful new artificial-intelligence-based social media listening solution, PLG inVolv™, designed to help life sciences firms meet their pharmacovigilance obligations.

During the webinar, AI experts will explore the unique scope of web forums and public social media channels for monitoring consumers' real-world experience of life sciences products, and to build up an early picture of potential adverse effects. Although the life sciences industry has long understood the potential for timely insight at large scale offered by web and social media listening, the issue until now has been how to monitor these digital channels in an efficient and reliable way to distil the findings that matter - and to do this in a way that respects people's privacy.

The session will include a first, exclusive look at PLG inVolv™ via a live demo of the new artificial-intelligence (AI)-based solution, which meets these important criteria. Crucially, it uses machine learning to adapt to the kinds of findings life sciences organisations are most interested in, so that professionals do not waste time looking at content that isn't of value.

PLG inVolv™, which is provided via a software-as-a-service (SaaS) delivery model and is designed to complement rather than replace existing product vigilance and clinical safety systems, is the result of an exclusive partnership with Volv, a specialist in AI-based social listening technology for life sciences.

The webinar, which will run for half an hour, is open to a limited number of participants to allow enough time for a Q&A session following the demonstration. Commenting on the event, Adam Sherlock, CEO of ProductLife Group, said, "Social listening in life sciences, especially in the context of safety and pharmacovigilance, is a hugely hot topic at the moment. Companies are under increasing pressure to proactively track the impact of their products in the market, and what better way than with the help of machine learning and targeted web and social listening? This webinar is very timely, and we expect the session to be over-subscribed."

Interested parties are invited to register here: http://info.productlifegroup.com/26AprilPLGinVolvWebinarLand...

About ProductLife Group

ProductLife Group is a trusted partner that helps its clients stay ahead of the changing R&D landscape. The firm provides support across all stages of the product life cycle and has experience in working with companies in every segment of the life sciences industry. With an established presence across Europe, North America, and Asia Pacific; with extensive capabilities in key markets; and with more than two decades of serving the industry, ProductLife Group has a solid platform from which to provide clients a range of services, consulting, and outsourcing solutions. ProductLife Group empowers clients to focus on innovation and business growth strategies and to make strong, informed decisions every step of the way. What's more, the firm wraps it all up with partnership flexibility for a truly customised experience that helps clients scale their initiatives cost-effectively.

By taking advantage of the power of deep domain expertise, established relationships, intelligent collaborations, and a flexible delivery framework, ProductLife Group delivers exceptional service to clients. The goal is to develop long-term relationships by being responsive and relevant and by consistently delivering value. ProductLife Group cultivates a trusting, consultative environment and is positioned to operate as an extension of clients' businesses, with a shared interest in their long-term success.

More at productlifegroup.com or follow us on Twitter at @ProductLife_EU.

PR Contact:
Sarum PR – PR for ProductLife Group
+44 1722 322916
paul@sarumpr.com
This press release was distributed by ResponseSource Press Release Wire on behalf of Sarum PR in the following categories: Business & Finance, Medical & Pharmaceutical, Computing & Telecoms, for more information visit https://pressreleasewire.responsesource.com/about.