A complete solution for cement and steel, with Anderman Ceramics' appointment of a new market expert.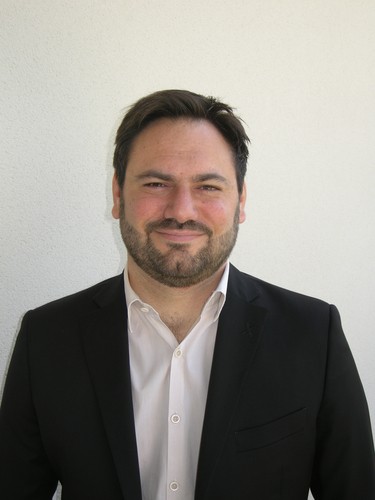 As a team we can offer our clients in cement and steel sectors the complete refractory solution, for their entire plant.
Europe's cement and steel sectors will benefit from a greater range of advanced refractory products, with the addition of Julien Soum to Anderman Ceramics' business development team in France.

As a commercial engineer, Julien Soum has in-depth knowledge of refractory in steel and cement production. For the last five years he has worked on projects across Europe, including France, Belgium, Spain, Germany and Switzerland. Involved at every stage, from sourcing materials and initial research, to site supervision and product delivery, he knows that different processes demand different refractory solutions.

He also appreciates that each kiln is unique and requires a fresh approach every time: "You can have the same model of kiln in Dunkerque or in Italy but the problems will be totally different. It varies according to the quality of the steel or cement that you produce, and external conditions such as the altitude and weather. Kilns are complex and a huge investment. That's why I like to build long-term relationships with clients, so I can understand all the problems they face over the months and years."
Alongside his technical expertise, Julien Soum also has international business qualifications and speaks French, English and Spanish. In commercial terms, he knows how important it is to get refractory choices right – from the concrete refractory bricks that are the foundation of any kiln to advanced ceramic refractory products, which will deal with extreme temperatures, chemical corrosion and issues around strength and flexibility.
"Only when you have sourced the right refractory material for every area of your plant, will you successfully tackle threats to your productivity. That includes costly downtime, repairing or replacing parts affected by corrosion."


Gary Hateley Sales Director at Anderman Ceramics said: "That is why we are delighted to have Julien as part of our team. He embodies what we are as a company. We value his enthusiasm, his commercial acumen and the way he talks with passion, drive and ambition on behalf of our clients. He's committed to helping them find solutions to problems where they assumed there was no solution!
"Now we can combine Julien's knowledge of the steel and cement industry with our 70 year track record distributing high-quality industrial and technical ceramics. As a team we can offer our clients in cement and steel sectors the complete refractory solution, for their entire plant."

About Anderman Industrial Ceramics

Anderman Ceramics is a leading, international distributor of a vast range of high-quality technical and industrial ceramics and refractories. We also have 70 years of hands-on experience to help you gain maximum benefit from the products you buy. ThermCell is the latest example of how we are continually sourcing and developing products that will give our clients the competitive edge.
With offices in the USA, UK, France, Japan, China and India, we can speak at any time.

Email: customerservice@earthwaterfire.com
Phone: +44 (0) 1299 252480
Web: http://www.earthwaterfire.com
This press release was distributed by ResponseSource Press Release Wire on behalf of e-Zone UK in the following categories: Men's Interest, Consumer Technology, Business & Finance, Manufacturing, Engineering & Energy, Construction & Property, for more information visit https://pressreleasewire.responsesource.com/about.