Nuvias (incorporating Zycko) Appointed Value Added Distributor in France by Barracuda Networks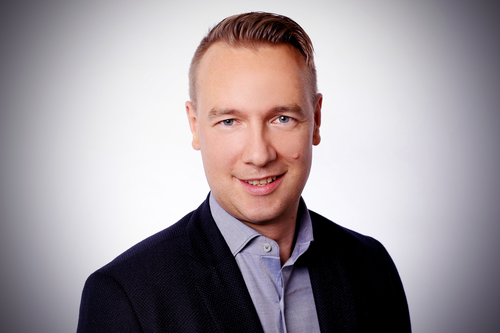 working with Barracuda to increase awareness of Barracuda products in France and to extend Barracuda's reseller network.
Barracuda aims for further visibility in French market with appointment of value-added distributor Nuvias (incorporating Zycko)

Nuvias adds Barracuda Networks to growing Cyber Security portfolio in France

London and Paris: 26/7/17: 9.00 BST/10.00 CET - Nuvias has been appointed as a value-added distributor (VAD) in France by Barracuda Networks, a leading provider of cloud-enabled security and data protection solutions. Nuvias (now incorporating advanced networking VAD Zycko) will be working with Barracuda to increase awareness of Barracuda products in France and to extend Barracuda's reseller network.

This new agreement broadens the current relationship between Barracuda and Nuvias in the UK, Germany and Italy. For Nuvias in France, the arrival of Barracuda further strengthens its growing portfolio of security and advanced networking products which includes Arbor Networks, Malwarebytes and Riverbed.

Patric Berger, Regional Vice-President for Southern Europe at Nuvias, commented: "Barracuda offers a single, reliable source for security, storage and application delivery solutions. The company has a unique, distributed NextGen firewall technology, alongside a complete backup portfolio that addresses the needs of both the appliance and cloud market in France today. Additionally, Barracuda provides archiving, security and recovery features around email technology, which are not currently offered by Microsoft."

Eric Heddeland, Regional Sales Director, EMEA Southern Region for Barracuda, commented: "With Nuvias, we are aiming for a very significant increase in the visibility of Barracuda products in the French market, as we look to rapidly expand our channel in France over the next year. We already have a solid experience of working together with Nuvias in the UK and Germany, so we are confident that the Nuvias team has the ability, organisation and support to help us increase product visibility in France. Barracuda is an international company and Nuvias, as a global distributor, is able to help us implement global partner programmes consistently across the various countries where we operate, including France."

Nuvias already works with over 400 channel partners across France and will grow that number during 2017, as well as doubling the size of its French team, adding more specialist IT security product managers, as well as pre-sales and technical support staff. A new partner portal will also be launched by Nuvias, to accelerate growth for Barracuda, alongside a strong marketing and lead generation campaign.

Barracuda solutions
Barracuda offers industry-leading solutions designed to solve mainstream IT problems, efficiently and cost effectively. Solutions span three distinct markets -content security; networking and application delivery; and data storage, data protection and disaster recovery.

Nuvias will distribute Barracuda's full product range in France, with the focus on Barracuda Essentials for Email Security, an easy to use, cloud-based email security and archiving solution; Barracuda's NextGen firewalls, which provide protection and performance for the cloud era; and Barracuda Backup, a single integrated solution for data protection for physical, virtual, cloud and SaaS.

About Nuvias Group
Nuvias Group is the pan-EMEA, high value distribution business, which is redefining international, specialist distribution in IT. The company has created a platform to deliver a consistent, high value, service-led and solution-rich proposition across EMEA. This allows partner and vendor communities to provide exceptional business support to customers and enables new standards of channel success.

The Group's portfolio covers a comprehensive range of IT solutions, with the focus currently on three areas - Cyber Security (based on the former Wick Hill); Advanced Networking (based on the former Zycko) and Unified Communications (based on the former SIPHON). In July 2017, Nuvias added Benelux value added distributor and security specialist DCB to the Group. All four award-winning companies had previously demonstrated their ability to provide innovative technology solutions from world-class vendors, and deliver market growth for vendor partners and customers. Nuvias Group has 21 regional offices across EMEA, as well as serving additional countries through those offices. Turnover is in excess of US$ 350 million.

About Barracuda Networks, Inc. (NYSE: CUDA)
Barracuda (NYSE: CUDA) simplifies IT with cloud-enabled solutions that empower customers to protect their networks, applications and data, regardless of where they reside. These powerful, easy-to-use and affordable solutions are trusted by more than 150,000 organizations worldwide and are delivered in appliance, virtual appliance, cloud and hybrid deployment configurations. Barracuda's customer-centric business model focuses on delivering high-value, subscription-based IT solutions that provide end-to-end network and data protection. For additional information, please visit barracuda.com.
Barracuda Networks, Barracuda, and the Barracuda Networks logo are registered trademarks of Barracuda Networks, Inc. in the US and other countries.

ENDS

For further press information and picture of Patric Berger, please contact Annabelle Brown on +44 (0)1326 318212, email pr@nuvias.com. Web www.nuvias.com or Christelle Klein, 01.70.08.04.37, email cklein@hl-com.com
This press release was distributed by ResponseSource Press Release Wire on behalf of Nuvias in the following categories: Business & Finance, Computing & Telecoms, Transport & Logistics, for more information visit https://pressreleasewire.responsesource.com/about.