Use Urine and Goats Milk for a Sparkling Smile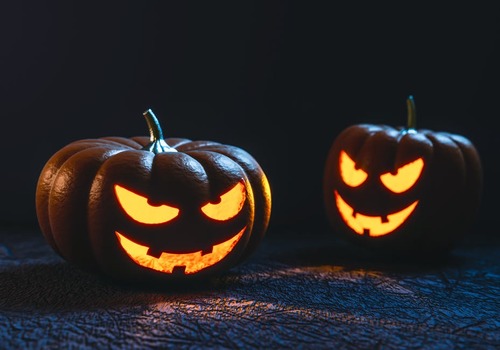 Having a toothache is a good enough reason to have a sick day for 1 in 5 Brits and they troubled our ancestors too.
• Tar fillings and eggshell toothpaste
• Finding a frog by moonlight cures toothache
• Tooth-worm cavities, and how to cure them


In the spirit of Halloween Dr. Georgio Sotriopoulos and the team at White Glo are looking back on the horrifying history of dentistry. According to new research only 16% of British adult's fear going to the Dentist yet 66% dislike their fangs and 75% are unhappy with their ghoulish glow.

Having a toothache is a good enough reason to have a sick day for 1 in 5 Brits and they troubled our ancestors too. It was bad news for ancient Romans with Ranidaphobia (the fear of frogs) as the ancient Roman author Pliny the Elder advised the cure for toothache was to catch a frog by moonlight and spit in its mouth whilst saying "Frog, go, and take my toothache with thee!" .

From 1800 BCE until the late 18th century many cultures believed the striking pain of toothache was caused by "tooth worms", the cures were as varied as the cultures which believed in this terrifying creature; from chewing fiery chilis (Aztecs) to burning the tooth with a hot probe (India) and even chewing a dead mouse with the affected teeth (Egyptians) .

Although dental drills are no longer as noisy their loud squeaking sends shivers down many patient's spines. The procedure has come a long way; the oldest example of a tooth filling is one from Ice Age Italy – the 'drill,' small stones, the filling, bitumen and animal hair with no anaesthetic.

Cosmetic dentistry is not a modern phenomenon, in 700BC the Etruscans made dental bridges from bone and teeth with lavish gold wiring, their quality and engineering was of such a high standard that it wasn't matched for well over a millennium . Gemstones on teeth are not a recent fashion either, Mayans used stone tools to carve notches and grooves into their teeth and would insert semi-precious stones .

Teeth whitening is an exceptionally popular cosmetic procedure in the UK and has been credited alongside procedures like Botox as a reason for the decline in invasive cosmetic procedures. Teeth Whitening was popular amongst the Roman's too, but they opted to swill a potion of urine and other ingredients for a pearly white smile. For general dental hygiene they were known to use powdered charcoal, the Romans were onto something here as the black carbon has seen a resurgence in popularity as a toothpaste ingredient and is credited as being a natural slasher of toxins.

"Thankfully dentistry has come a long way from its brutal and superstitious past, although the use of charcoal! For the 66% who are unhappy with their teeth a trip to the dentist can be daunting, but we are very lucky to be living in a time where the technology and anaesthetics are better than they have ever been. For the 75% who are unhappy with their teeth's colour there are many products available to use at home to achieve sparkling white Halloween fangs" comments Dr. Georgio Sotriopoulos.

To find out more about looking after your teeth visit White Glo

ENDS

Teeth Whitening sample kits are available for press.

For additional comment, imagery, or regional statistics to accompany this release please contact Danielle on danielle@kincomms.com or Lewis Gunn on lewis.gunn@kincomms.com or call 02077179696.

Notes to Editors:
White Glo's Diamond Series Whitening Kit is 100% hydrogen peroxide free. The whitening toothpaste has been rated the No.1 whitening formula by an independent consumer trial.
White Glo was first established in Australia in 1993 and was the first company to introduce teeth whitening products to the Australian market. White Glo is one of the market leaders in Australia's whitening toothpaste and teeth whitening industries. White Glo products are now sold in the United Kingdom, South Africa, Russia, Singapore, China, Hong Kong, Japan, Middle East, New Zealand, Papua New Guinea, Greece, Philippines and Cambodia.
UK Stockists include; Boots, Superdrug, ASDA, Tesco and Morrisons.
Research was conducted by White Glo via Vital Statistics, between 12th October 2016 and 14th October 2016. Sample size was 2000 UK adults.
This press release was distributed by ResponseSource Press Release Wire on behalf of Kin Communications2 in the following categories: Men's Interest, Health, Women's Interest & Beauty, for more information visit https://pressreleasewire.responsesource.com/about.