Legal Expert Predicts Facebook Data Breach Could Lead to Increased Enforcement of GDPR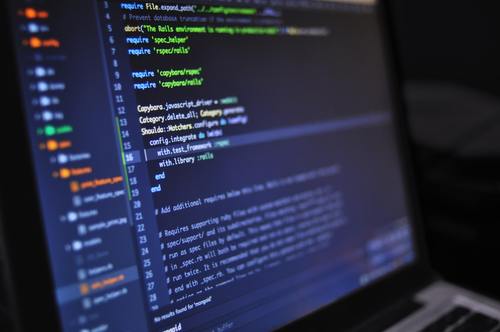 if you're getting data from third parties, don't just rely on assurances that the data has been properly collected and can be used by you.
Businesses could be charged more than €20 million for data abuse

Historic breach could mean data law change

Legal Expert offers advice to businesses to avoid fines

In the wake of the Facebook and Cambridge Analytica scandal, businesses that deal in personal data will be under more scrutiny than ever, forced to comply with new regulations that vastly change how they can gather data, and what that data can be used for. The General Data Protection Regulation, or GDPR, will be introduced on May 25th, and means much greater transparency must be given from businesses before data can be harvested. This means some businesses will have to change their entire approach to data capture and data management, or risk landing in hot water.

Legal expert Clive Halperin of GSC Solicitors advises:

'It's inevitable that organisations that allow data to be misused are going to be the subject of investigations and possibly legal action. I'd say to organisations: check your plans for GDPR implementation very carefully, if you're getting data from third parties, don't just rely on assurances that the data has been properly collected and can be used by you. Do your due diligence so that if you are questioned you know how the data was obtained, and how you're allowed to use it.'

This is just the beginning of what will be a widespread and intense change in how data is harvested, used, and managed. As more and more data is routinely taken from the public, companies like Facebook, or companies that then use that data for marketing purposes will then have to be 'radically transparent' to use Zuckerberg's own words, to avoid scrutiny. According to Clive, 'this type of story is going to make regulations stricter, and that's going to mean more compliance costs, and risks for businesses.'

It's entirely possible that we may even see some businesses abandon the practice altogether. Although this type of data harvesting allows for advance micro-targeting, the cost of public distrust might be more than they can afford. For those companies that continue to use personal data for marketing, if they resist sharing where data came from, or how it was used, they could well face legal action and fines. But as Clive says:

'A lot of the law is there already […] but if individuals want to protect themselves, they're going to have to take responsibility to understand how their data is being used. In this case some of the data was harvested by filing in online quizzes.'

The true extent of this data sharing is yet to be fully understood, but MPs have demanded Facebook CEO Mark Zuckerburg give oral evidence, and called for stricter regulations to keep our data safe. GDPR already means businesses will have to think very carefully about how they use their data, but clearly more must be done to protect users.

For more information on data law, visit www.gscsolicitors.com, or contact Clive Halperin on: cjhalperin@gscsolicitors.com

ENDS
Notes to editors:
A short bio of Clive can be found here for context - https://youtu.be/XFakqWqxsLY
Clive Halperin is available for comment, as well as online and radio interviews
For more information, please call Kin Communications on 020 3958 7085 or email jack@kincomms.com
This press release was distributed by ResponseSource Press Release Wire on behalf of Kin Communications2 in the following categories: Business & Finance, Media & Marketing, Public Sector, Third Sector & Legal, for more information visit https://pressreleasewire.responsesource.com/about.