Guild announces appointment of Professor Robin Dunbar, Professor Julia Hobsbawm OBE and Annabel King to advisory board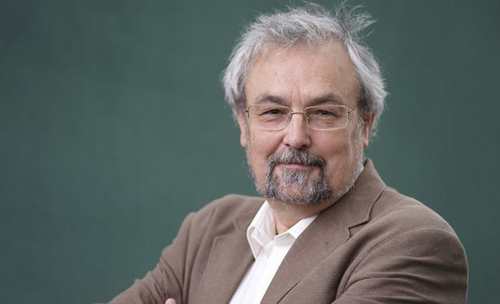 Guild has today revealed its highly esteemed advisory board. Professor Robin Dunbar - of Dunbar's Number fame - is joined by Julia Hobsbawm OBE and Annabel King.

Robin Dunbar, Emeritus Professor of Evolutionary Psychology at Magdalen College Oxford, is a world-renowned psychologist and author, best known for his work in evolutionary psychology.

He is known in particular for the concept of the Dunbar Number, which proposes a cognitive limit for humans of around 150 stable relationships at any one time.
His research focuses on the evolution of sociality in primates and other mammals. This has involved understanding the constraints on social group size, and the strategies that different species exploit to break through the glass ceilings these impose.

Robin's books include:
- Grooming, Gossip and the Evolution of Language, Faber & Faber, 1996
- The Trouble with Science, Harvard University Press, 1996
- How Many Friends Does One Person Need? Dunbar's Number and Other Evolutionary Quirks, Faber & Faber, 2010
- The Science of Love and Betrayal, Faber & Faber, 2012

When asked about joining Guild's advisory board, Robin said: "Over the years, I've been approached by many networking start-ups, but I have always declined to be involved because they all seemed to be simple marketplaces and lack any sense of a social dimension. Guild is in a different league precisely because its focus is small scale and intensely social and pays much closer attention to the way natural human groups are organised."

Julia Hobsbawm is an internationally-acclaimed social health pioneer and the author of Fully Connected, shortlisted both for the CMI's Management Book of the Year and Business Book of the Year in 2018.

Julia has defined social health as the antidote to the 'Age of Overload' for business, government and individuals. Her ideas are featured by the World Economic Forum and The OECD.

She is also a keynote speaker and consultant, an Honorary Visiting Professor at Cass Business School, the editor-at-large of Arianna Huffington's portal Thrive Global, a columnist for PWC's Strategy + Business magazine, and a frequent media commentator.

Julia founded the knowledge networking company Editorial Intelligence, the ideas conference Names Not Numbers, the Comment Awards, and Networking Nations. Furthermore, she is the executive producer and co-presenter of podcast series Human and the Machine.

Julia said: "Guild is the first app dedicated to creating meaningful networks which has caught my interest and I'm hugely excited to be involved at the outset. A human dimension to technology: that's what we all need and want."

Annabel is an author and consultant who has led marketing and communications for a range of art and heritage clients including the Serpentine Gallery, Henry Moore Foundation, the National Art Collections Fund (The Art Fund), and the South London Gallery.

As part of arts PR consultancy Bolton and Quinn she worked on the launch of the Tate Modern and in support of other clients including Rambert Dance Company, English National Opera, and the Whitechapel Art Gallery.

She is the co-founder of art profiling consultancy Detail and of the Cambridge Student Photography Awards, and served on the founding committee of the Renaissance Photography Prize.

A LAMDA associate, Annabel co-established charity theatre company Wren Productions in 2007, and fundraises for the Cornwall Community Foundation and autism charity ADD-Vance. She is the author of Pre-Raphaelites and their Followers (Brockhampton Press) and is a recent graduate of Curtis Brown Creative's novel-writing programme.

Annabel said: "It's interesting to look at the way spaces help us offer the best of ourselves to each other, whether these are digital or otherwise. We connect better if our surroundings support it. With that in mind, Guild's team created a rich and considered environment for members to communicate in."

Guild CEO and Founder Ashley Friedlein said: "At Guild we are very lucky to have such a strong advisory board. To have inspirational high-profile individuals from within the world of social analytics endorse Guild means a lot for us, as we aim to be fully faithful to in-person networking across everything we do."

You can read more about Guild in this article, or follow a step-by-step tour of the product.
This press release was distributed by ResponseSource Press Release Wire on behalf of Guild Digital Limited in the following categories: Business & Finance, Media & Marketing, Computing & Telecoms, for more information visit https://pressreleasewire.responsesource.com/about.