Nextivity launch its range of CEL-FI Ofcom licence exempt mobile phone signal boosters in the UK.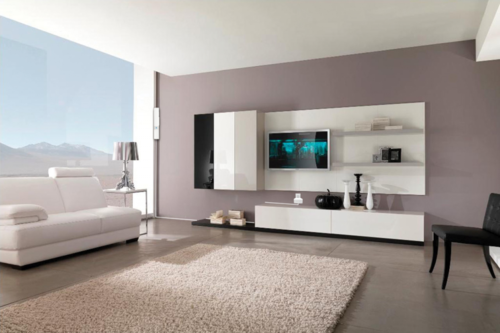 The CEL-FI product range is the best and most cost-effective solution on the market for addressing the universal challenge of poor mobile signal coverage at work or home. Unconditionally network safe, with an exceptional coverage footprint and multi-network approved for 3G/4G/LTE voice and data, all CEL-FI products comply with OFCOM regulations (OFCOM SI 2018/399) and can be used without a licence. Solutions start from £399.

For images follow this link https://www.dropbox.com/sh/xn3iuft261j2oh3/AAB_HIQdCnnBtxs4j...

Anyone with a mobile phone is aware of the issue of low or no signal. Modern office buildings with complex electrical and climate efficient infrastructure often drown out signal, while rural locations and even urban homes can suffer from lack of mobile signal depending on their proximity to the nearest transmitter. CEL-FI has developed a range of easy-to-install OFCOM licence exempt products that amplify the mobile signal within the building. Multiple users can now make and receive calls and browse the internet with strong and reliable connectivity, whilst conserving their mobile device's battery power as it is not having to work so hard.

CEL-FI is the perfect solution for small and medium sized businesses that lose valuable working time through missed calls, dropped calls and staff having to move away from work stations to make a simple call. Once installed, the system is seamless and integrates with the existing mobile infrastructure.

Whether working from home, in a factory or in a big office environment, having a reliable signal saves both time and money. All that is required is a single bar of signal to get up and running, as CEL-FI products then amplify that signal to full strength for increased and more reliable coverage.

Why is CEL-FI better than using WiFi calling? Because once you walk away from the WiFi signal, the call is dropped, keeping you tethered to your location. This is not the case with CEL-FI, as it uses the cellular signal, allowing calls to be continued once on the move.

Products are available for all the UK's major Networks – Vodafone, O2, EE and Three (and associated MVNO's) - and the CEL-FI Wave app allows users to switch networks depending on their requirements, and therefore future proofing the customers investment. In locations where all Networks require amplification, such as office blocks, leisure locations or factories etc, multiple CEL-FI units can be installed.

The range consists of four products starting from £399 with the CEL-FI Prime. Ideal for 1 or 2 bed flats and small homes, all that is required is the installation of a receiver that is then wired to the transmitter in the most central location. The CEL-FI Pro is a simple plug-and-play solution, which is suitable for large homes and SME's. As the receiver and transmitter connect together wirelessly, no installation is required. The CEL-FI Go X (IP66 Rated) is perfect for larger homes and small to medium sized businesses, as its range is increased to 1,500m2. For larger corporate spaces, there is the CEL-FI Quatra, which is a scalable system that requires low-cost Cat5e cable for installation.

Significantly cheaper than DAS (Distributed Antenna Systems) installations, which use expensive co-ax cable, the Quatra can even use existing point-to-point cable installed within the buildings infrastructure.
CEL-FI products are easy to install and use. All that is required is a single bar of coverage and installation of the antenna or unit where mobile signal coverage is at its best. Each product is OFCOM licence exempt so there is no need for any form of subscriptions or contracts.

The CEL-FI product range at a glance:
CEL-FI GO X (with Antennas)
Suitable for large homes, medium and small enterprise, the GO is versatile, easy to install and operate.

• Coverage up to 15,000 ft2 (1,500 m2)
• 100 dB system gain
• Perfect for remote and rugged environments
• Indoor/Outdoor NEMA 4 Rated
• UK retail from £750 Inc Vat

CEL-FI PRO
Suitable for large homes, medium and small enterprises. Fully self-contained and self-configuring, it requires no external antennas or wiring.

• Coverage up to 15,000 ft2 (1,500 m2)
• 100 dB mobile signal gain for both 3G & 4G / LTE Voice and Data
• Plug-n-Play, sets up in approx. 5 minutes
• Can switch between all networks using the Wave App
• Unconditionally Network Safe
• UK retail £849 Inc Vat

CEL-FI QUATRA
Designed for enterprise, the Quatra is scalable and adaptable. Multiple units installed in any location will work together to increase the signal area of any office space or factory.

• Scalable All-Digital PoE Cat5e Active DAS Hybrid for medium enterprise
• Up to 100 dB (1000x Stronger Signal)
• Single or Multi-Network Solution
• 3G / 4G / LTE for Voice and Data
• Unconditionally Network Safe
• Pricing on application and installation requirements.

CEL-FI PRIME
Designed for small homes/apartments and small office locations. This is a plug and play solution.

• 1-2 room coverage
• Up to 100 dB system gain
• Perfect for dense, high-rise urban applications
• Solves pilot-pollution with innovative beam-steering Technology
• Unconditionally Network Safe
• UK retail £399 inc VAT

CEL-FI products conform to specific requirements and specifications set by OFCOM. They can be purchased without the need for any licence and can be legally used in the UK since April 2018. Alternative products are available on the market but they do not conform to OFCOM's specifications. Users can face heavy fines and even imprisonment for inappropriate use, as these cheaper alternatives have been known to take down the local cellular mast, causing wide disruption to the mobile signal in the local area.


CEL-FI products by Nextivity are distributed by Frequency Telecom in the UK and are available now.
Trade enquiries: www.frequencytelecom.com/brands/nextivity
Online sales: www.signalboosters.co.uk

For product samples and interview requests, please contact Alan Porter alan@napthineporter.com / +44 (0)7922 073208

Contacts for publication
Frequency 3G Telecom Ltd. (UK)
Unit 44, Barwell Business Park
Leatherhead Road, Chessington
Surrey, KT9 2NY
United Kingdom
Tel: +44 (0)20 8397 2222
Fax: +44 (0)20 8397 9999
Email: sales@frequencytelecom.com
Site: https://www.frequencytelecom.com/

Notes For Editors

About Nextivity Inc. - http://www.cel-fi.com
Headquartered in San Diego, Nextivity Inc. develops the CEL-FI Smart Signal Booster, which delivers best-in-class indoor cellular coverage for home, office, and on the road – at the lowest cost per decibel of gain. CEL-FI is authorized by more than 179 leading global carriers in 98 countries for use on their networks. Nextivity's engineering team has leveraged advanced signal processing and intelligent antenna design to develop the world's only self-configuring, environmentally aware indoor coverage systems

About Frequency Telecom - www.frequencytelecom.com
Frequency is a global mobile accessory distributor, supplying 50 countries worldwide with a full range of high-quality accessory solutions for all leading handsets and devices. Established in 2002, Frequency has offices in the UK, Germany and the Netherlands and now employs over 60 people. With a multilingual and multi-cultural business Frequency are able to trade worldwide in 14 languages, giving a local and personal service.
This press release was distributed by ResponseSource Press Release Wire on behalf of Napthine Porter in the following categories: Consumer Technology, Business & Finance, Computing & Telecoms, Construction & Property, for more information visit https://pressreleasewire.responsesource.com/about.