GROWTH HUB BUSINESS SOLUTIONS LAUNCHES NEW TOOLKIT FOR BUDDING ENTREPRENEURS IN COVENTRY AND WARWICKSHIRE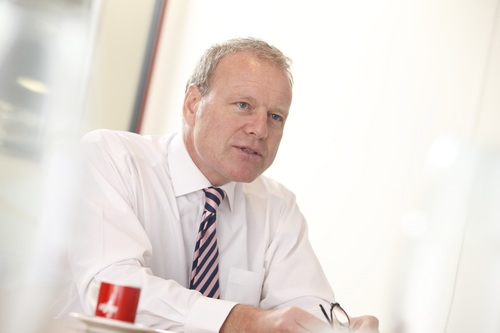 the CW Entrepreneur's Toolkit is a very good knowledge tool that makes people aware of what is required for a successful business
Budding entrepreneurs in Coventry and Warwickshire are being offered the chance to assess if their business ideas might make them the next Richard Branson or Steve Jobs.

A new online tool has been launched by CW Growth Hub Business Solutions, an arm of the Coventry and Warwickshire Local Enterprise Partnership (CWLEP) to guide them.

Called CW Entrepreneur's Tool Kit, it is aimed principally at "pre-start-ups" – people who, at the very earliest stage of starting a business, have an idea but very little else in place.

Designed to encourage entrepreneurship, the toolkit guides them through every stage, from assessing the risks and rewards, development of a business, sales and marketing, pipeline, manufacturing through to exit, if they want to sell the business.

This includes working out whether they really ought to start at all – or find another idea.

Jeremy Moore, head of Business Solutions, said: "A lot of people, especially young people, base their goals and aspirations on a successful business person and think: 'Yes, I can do that. I've got this great idea' then rush headlong into it.

"They don't necessarily see all the preparation and hard work, pitfalls, risks and investments that go into a making a business successful, and they hit the rocks.

"Two-thirds of business start-ups fail – for two main reasons. Approximately one-third of them should never have been started in the first place – their product or service wasn't good enough, or there simply wasn't a big enough market.
"Another third fail because of lack of preparation or knowledge. They have a viable idea, there is a market for their product or service, but they fail to make the most of the opportunity through lack of preparation, planning and knowledge.

"That's a terrible waste and lot of heartache. We wanted to address the business failure rate and the CW Entrepreneur's Toolkit is a very good knowledge tool that makes people aware of what is required for a successful business and the processes to follow."

The author of the CW Entrepreneur's Toolkit is Darin Tudor, a former RAF aeronautical engineer who went on to enjoy a successful business career, rising to Group Managing Director of a venture capital firm and taking into the top 100 fastest growing companies in the UK.

After brokering the deal to sell that company he then set up his own enterprise nd later established a series of invitation-only members' organisations for SMEs in the Aerospace, Defence and Energy markets. There are now 30 such 'clusters' in 14 countries.

It was while he was 'Entrepreneur in Residence' at Coventry University that he first distilled 28 years of knowledge in business into a toolkit for students, staff and external businesses. The CW GrowthHub has exclusive rights to his updated version of the toolkit.

Completing the course will be equivalent to a Level 4 qualification and CW Growth Hub Business Solutions is hoping to interest schools and universities in buying the toolkit.

Coventry and Warwickshire is already one of the most popular start up destinations in the country, with some 24,000 new businesses commencing in 2017. Many are small – three-quarters of businesses in Britain employ only the business owner.

Jeremy added: "Although the CW Entrepreneur's Toolkit can be used by established businesses we are hoping to market it to people who are about to start a business, particularly young people. They could be doing anything from setting up a mobile beauty business to producing computer games or innovative engineering – they will all find out there is more to a business than a good idea."

ENDS

Editor's Note: For further information contact Celeste Clarke at Century PR on 024 7622 8881 or email celeste@centurypr.co.uk.
This press release was distributed by ResponseSource Press Release Wire on behalf of Century PR in the following categories: Children & Teenagers, Business & Finance, Education & Human Resources, for more information visit https://pressreleasewire.responsesource.com/about.