Quick and simple cover for Christmas gifts as buzzvault takes the pain from home insurance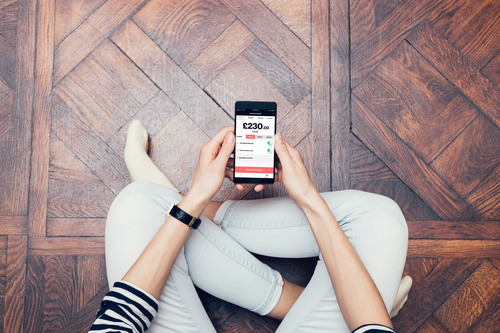 Updateable digital log of possessions makes home insurance truly personal in world first
www.gobuzzvault.com

London, December 2018: The value of home contents typically increases at Christmas, with household spending rising by around £500[i]and money spent on gifts averaging £400[ii]. With a 17% increase in burglaries at this time of year[iii][iv]buzzvault makes protecting our possessions easy – including gifts bought and received at Christmas. buzzvault is the world's first hyper personalised home insurance based on a customer's digital inventory of their home. It allows customers to instantly add or remove items from cover through the buzzvault app on their smartphone.

A survey of 2000 consumers[v] by buzzvault found just 1 in 10 makes a point of updating their home insurance after Christmas to ensure any new acquisitions are covered by their policy and 7% do this at renewal. However, almost half of the respondents (45%) said updating their home insurance to reflect new gifts and possessions simply wouldn't occur to them.

Over 1 in 4 homes has no contents cover (28%[vi])and around 1 in 5[vii]home insurance claims are not paid. buzzvault, a simple app-based solution which has the backing of one of the world's largest insurance groups, tackles this problem head on. Using video survey technology, buzzvault makes it easy to create a highly secure digital log of every possession and its value. This virtual inventory is stored in the customer's secure buzzvault which they can manage from their smartphone or tablet.

Following a short number of questions about their property and prior claims, the customer can then request a building and contents insurance quote via the app, based on their home contents inventory.

This game-changing home insurance app is the brainchild of Becky Downing, CEO, who, following a burglary when she lost almost everything, saw an opportunity to use a mix of technology and human expertise to offer home insurance that is personal to each customer. No more guesswork over the value of their possessions, no more disputes over what is and is not covered by their policy.

This is the first time consumers will be able to buy home insurance with clarity on both sides over what is covered and its value – item by item - with a speedy, no quibbles settlement if they need to claim.

How it works
Customers simply download the buzzvault app and book a survey. They can then open a direct link to one of buzzvault's team of fully vetted and certified surveyors who guide customers as they use buzzvault's specially developed video technology to survey each room in their home and digitally capture the contents. This one off process takes on average just 15 minutes.

The contents data is loaded into their secure buzzvault and each item is assigned a value. Customers can then choose to take building and home contents insurance cover from buzzvault in the knowledge that if they need to make a claim – all the information to support the claim is securely stored in their virtual buzzvault.

Every home contents item in their buzzvault is automatically protected both in and outside the home, with the option of accidental damage cover. Customers can choose to remove items, amend values and add new purchases such as Christmas presents with receipts to keep their insurance up to date.
buzzvault is launching in partnership with Munich Re Digital Partners, part of one of the world's leading re-insurers. Digital Partners aims to be the fastest and most flexible insurance partner for digital disruptors.
Becky Downing, CEO of buzzvault says: "It is shocking that close to 1 in 5 home insurance claims are not paid. This is largely down to lack of clarity over what is and isn't covered and many people automatically renewing without updating their policy based on the current value of what they own. A big factor in this problem is the current way home insurers expect customers to answer a whole raft of over-complicated questions and come up with a broad estimate of the worth of their possessions. This leaves too many people at risk of a poor claims experience at an already stressful time in their lives.

"Through the buzzvault contents data we collect, we will know exactly what we are insuring, eliminating the risk of underinsurance whilst promising customers a transparent, speedy claims service should they need to make a claim. We will also use external data sources to significantly reduce the number of questions we need to ask about the building itself."

buzzvault has been recognised as being truly pioneering in its strategy to leverage data and technology to create the world's first truly personalised home insurance policy based on a digital inventory of a customer's home contents.

Becky Downing concludes: "We are moving insurance into the virtual world with a future vision to leverage blockchain in one of its first applications in a consumer environment. The timing for our launch couldn't be better as we head rapidly towards Christmas, helping to ensure those gifts are covered by more than wrapping paper."

KEY FACTS ABOUT HOME UNDERINSURANCE AND UNINSURANCE
• 28% of homes have no home insurance in the UK according to the ABI[1]
• 6.8 million UK homes are under-insured - that's 25% of all households.[2]
• 81% of renters lack contents insurance, despite The FCA classifying 2/3 of them as vulnerable due to low financial capability & resilience[3]
• The value of contents in UK homes is estimated to be £35,000 per home on average.[4]
• The main reason for under-insurance is the steady creep in home contents value. This, we estimate, grows by an average of 24% over a three-year period.
• 20% of home insurance claims are not paid
• 40% of those earning £15,000/year or less lack contents cover, despite lower-income households being: x30 likelier to suffer arson than affluent ones x8 likelier to live on tidal floodplains.[5]
• Unlike any other part of the insurance industry, insurers do not know exactly what they are insuring
• When taking out insurance, people typically underestimate the value of their belongings by 40%.
• In the event of a total loss, this means they can recover max 60% of the value of their stuff.
• Over the past three years, 6% of people have missed a typical pay-out of £1000 from their home insurance providers because they haven't bought the right level of cover, according to a poll of 2,000 Britons by insurance broker Swinton Group.[6]

KEY FACTS ABOUT OUR STUFF

• The UK is apparently home to 41,000,000 smartphone users[viii] , 37,600,000 laptops users [ix] and 32,800,000 tablet users[x]
• We are a nation of 25 million bike owners[xi], 1.5 million golf players[xii]and 825,000 tennis players[xiii] (weekly)

These two recent trends – gadgetry and fitness – have helped to make our "contents footprint" larger than any previous generations
• The Association of British Insurers (ABI), in its recent Britain Uncovered study, put the value of contents stashed in UK homes at £950,000,000,000 (that's almost £1 trillion!)[xiv]That's £35,000 per home on average, comfortably outstripping the average UK salary of £27,000.

How does buzzvault work?

• Through proprietary video survey technology, linking to our team of certified surveyors, customers will be able to use the buzzvault app on their smartphone or tablet to create a digital inventory of all their home contents in an average of just 15 minutes. In areas where the broadband signal may be poor, we will use photos provided by the customer.

• This contents data is stored in their own highly secure virtual vault- the buzzvault. Through the app, customers can view, add and delete items to gain an understanding of the value of everything they own.

• The app and video survey technology also helps home movers obtain accurate quotes for their move through our buzzmove brand. buzzmove is one the UK's first online comparison sites for home moving.

• Every home contents item up to the value of £10,000 in the buzzvault will automatically be insured with the option of accidental damage cover. Customers can simply remove items they don't wish to be covered. Customers also have the option to purchase additional 'Out Of Home' cover so everything in the vault will be covered away from the home.

• This is the customer's data which they can choose to share with us to secure home insurance with the promise of a fairer premium and a really slick claims service.

• buzzvault will be an early enabler of the self-managed personal data economy. Access to this unprecedented level of contents data will enable an intelligent and transparent claims process, which will reduce reduces frictional costs


Notes to Editors
buzzvault is a fast-growing company based in the heart of Soho that aims to bring the benefits of technology and data to the worlds of removals and home insurance.
Founder and CEO Becky Downing's mission is simple: empower consumers through their own buzzvault – a secure digitised inventory of their home contents data – to make moving, cataloguing and protecting their possessions stress free.
buzzvault is backed by White Mountains Insurance Group, one of the world's largest investment groups.
buzzvault won $500,000 in the annual Connecticut County VentureClash competition and has secured awards in the Wayra London Accelerator 2013 and the Startup Bootcamp InsurTech 2016.
In May 2018, buzzvault won the highly prestigious DIAmond Award at the Digital Insurance Agenda in Amsterdam.
Becky Downing has won the Emerging Entrepreneur Award 2016 at WCIT and earned a Silver Medal at the Stevie Awards for Women in Business.
The company has also been nominated in the following awards:
• Women in Business - Startup Awards 2016
• Best InsurTech Startup - Insurance Post Digital Insurance Awards 2016
• Innovation Entrepreneur of the Year - Great British Entrepreneur Awards 2016
• Startup Entrepreneur of the Year - Great British Entrepreneur Awards 2016
• Young Company of the Year - Amazon Growing Business Awards 2016

For further press information please contact Alison or Lucy at HSL on 0208 977 9132 or buzzvault@harrisonsadler.com


[1]https://www.abi.org.uk/news/news-articles/2018/02/britain-un...
[2] https://www.telegraph.co.uk/finance/personalfinance/insuranc...
[3]http://www.financialinclusioncommission.org.uk/pdfs/improvin... (p4)
[4]https://www.abi.org.uk/news/news-articles/2018/02/britain-un...
[5] http://www.financialinclusioncommission.org.uk/pdfs/improvin... (p7, 18)
[6] https://www.moneywise.co.uk/news/2017-09-08/one-20-brits-has...

[i] https://edu.bankofengland.co.uk/knowledgebank/how-much-do-we...
[ii]https://www.experian.co.uk/xmas.html
[iii]https://www.ons.gov.uk/peoplepopulationandcommunity/crimeand...
[iv]https://data.police.uk/data/
[v]Research conducted November 2018 by Gorkana Surveys with a base of 2000 respondents
[vi]Source: ABI
[vii]https://www.abi.org.uk/data-and-resources/industry-data/clai...
[viii]http://www.deloitte.co.uk/mobileuk/assets/img/download/globa... (p3)
[ix]http://www.deloitte.co.uk/mobileuk/assets/img/download/globa... (p13 - adjusted based on there being 41 million smartphone users)
[x]http://www.deloitte.co.uk/mobileuk/assets/img/download/globa... (p13 - adjusted based on there being 41 million smartphone users)
[xi]https://www.cyclinguk.org/resources/cycling-uk-cycling-stati...
[xii]https://www.randa.org/News/2016/03/UK-golfers-spend-4-billio...
[xiii]https://www.randa.org/News/2016/03/UK-golfers-spend-4-billio...
[xiv]https://www.abi.org.uk/news/news-articles/2018/02/britain-un...
This press release was distributed by ResponseSource Press Release Wire on behalf of Harrison Sadler in the following categories: Consumer Technology, Personal Finance, Business & Finance, for more information visit https://pressreleasewire.responsesource.com/about.