Don't Fake It! A Newcomers Guide to Premium Purchasing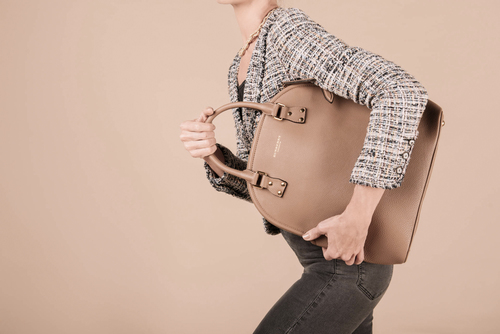 The leaders in luxury, Cudoni, share expert advice on what to look for when buying lux to guarantee authenticity

With Instagram leading the high fashion frenzy, getting the lux look for less is something the image conscious are striving for more than ever before. However, a less than premium purchase can often be hard to spot at first glance – particularly when browsing online. You may think you're getting a steal, but as they say, there's no such thing as a free lunch. To ensure you're not compromising on quality and are investing wisely, there are a few key pieces of advice to follow, as shared from the leaders in luxury resale, Cudoni.

Do Your Homework
Knowing your product inside and out is of paramount importance for allowing you to identify glaring inaccuracies. The devil really is in the detail here – often it's the stitching, seams, hallmarks or hardware that give the game away. YouTube is a great place to swot up on the real deal. Luxury influencers aplenty share copious amounts of content, such as product unboxing videos, that will give you a closer look. Turning to the brand directly, either popping into a boutique or calling customer services, can also offer expert guidance too.

Look to A Reputable Reseller
Buying from a seller you trust is essential. Reading the reviews or checking the star rating is a sure-fire way to gauge a seller's reputability. The newly launched Cudoni Marketplace is an excellent place to start and offers a trusted source for top quality luxury items including handbags, watches, fashion and footwear. The unique and easy to use platform invites luxury lovers to browse and buy from a carefully curated collection of very best pieces, while boasting an exceptional shopping and VIP service throughout. Each piece showcased through the marketplace is fully authenticated by a range of Cudoni experts, following a rigorous multi-stage authentication process, to ensure only genuine items of unquestionable quality are featured, giving full assurance of product authenticity.

Quality Photos Are Key
The quality of the image is a strong indicator of the quality of the product. Steer clear of blurry, amateur photography as it can often be hiding a multitude of sins. Make sure the images show the detail of the product, up close and personal. Look for well lit, high quality images, that you feel are an accurate representation of the product being advertised. If you're not happy with the images displayed, ask the seller to send more before parting with your pound.

Know the Market Value
If a price seems too good to be true, it probably is. Knowing the items original retail price along with its current market value, taking into consideration any depreciation that may occur for a used item, will allow you to benchmark your bid accordingly. Some items and brands hold their value better than others, meaning you may be able to pick up a purchase for less than you think or alternatively, be surprised at just how much a classic staple may set you back.

To search the latest collections and browse and buy from the Cudoni Marketplace, visit www.cudoni.com


ENDS

NOTES TO EDITORS

Members of the media are invited to contact:

Ellie Mainwaring at Bloxham PR
ellie@bloxhampr.com
01452 346466
_______________________________________________________

Cudoni is the UK's premium luxury fashion and goods resale service who treat every client as a VIP. Their end-to-end service is designed for complete convenience for busy luxury lovers. They understand the value of time and therefore centre their service around convenience.

From designer fashion, fine jewellery and watches to luxury electronics, Cudoni's seamless journey is designed around its client's needs. A full list of the brands Cudoni sell can be seen here.

From the moment a new client signs up, they are assigned a personal account manager to assist them throughout the process. Their dedicated team of experts in luxury goods and resale are also able to achieve a sales price on average 30% higher than if a client were to sell the same item independently.

Getting started is simple through Cudoni's easy three step process:

1. Register online or call Cudoni to advise what items you would like to sell
2. Cudoni will arrange a complimentary VIP collection or issue a Luxury Consignment Kit to retrieve the items before providing market valuations
3. Clients are paid as their items sell

Cudoni, sells each client's items on their behalf. The client is then notified once the item has been sold and once their earnings have been securely transferred. Using a data driven approach, Cudoni is able to extract the maximum value for each item.

Dedicated to providing an unrivalled service, Cudoni strives to go above and beyond, from the first call to the final payment.

For more information about Cudoni visit www.cudoni.com or call +44 (0) 20 3823 6093.
This press release was distributed by ResponseSource Press Release Wire on behalf of Bloxham PR in the following categories: Leisure & Hobbies, Women's Interest & Beauty, Retail & Fashion, for more information visit https://pressreleasewire.responsesource.com/about.