It's been quite a journey - An overview of the rise of the flexible workspace from one of its pioneers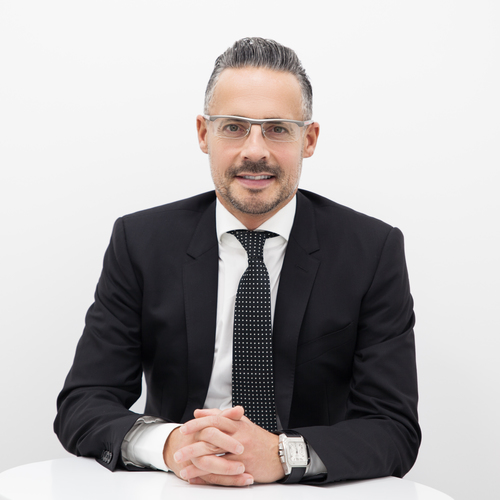 By 2030 up to 30% of office space occupied by the corporate sector is expected to be flexible workspace
• 2019 sees the coworking industry grow to record levels
• 2018 saw a shift in market trends with more corporate clients looking for flex space
• Flexible workspace is now home to some of the world's biggest and well-known names such as Amazon, IBM, Facebook and Microsoft

Credited as being the first flexible workspace broker, coworking pioneer Richard Smith has seen the exponential rise of the serviced office and coworking spaces.

As big corporations increasingly adopt flexible coworking spaces in order to boost staff wellbeing and improve productivity, Richard Smith, CEO of Office Freedom provides insight into why flexible workspaces are revolutionising the office landscape.


Where it began

There I was, in 1993, with a client in Mayfair, Central London viewing traditional office space. We walked past a building on Curzon Street with a sign outside..."Business Centre".

I thought "what's this then?" - We walked in, the client loved it and moved in the next day.

A pivotal career moment for me, was lunch in 1993 with Bob Gaudreau, who at the time was Regus Global Head of Sales. He gave me lots of encouragement and a steak to remember at Simpsons on The Strand - thanks Bob!

I then knocked on doors and formed relationships with serviced office operators all over London, the UK and worldwide and found myself setting up the first ever global serviced office brokerage, long before the workspace revolution took off.

Entrepreneur and innovator? Who?… Me?… nah, I'm just a bloke from North London who didn't get the grades for university and supports Arsenal Football Club!

The first door I knocked on when I crossed the pond was Select Office Suites in Manhattan. Angela Olivio and Ray Lindenberg made me feel so welcome.

It was quite funny really. They said, "who are you?" and I said "SOS, who are you?". And they replied "SOS"!!

In reality, we were probably a few years too early. When we set up SOS - Search Office Space (our name prior to our rebrand to Office Freedom in 2018) there was no Google, email or web, we were using fax and the good old Yellow Pages. When the internet arrived it was a game changer like no other and in truth caught us by surprise.

It has been amazing to have been part of the evolution of the serviced office space industry into the flexible workspace revolution. 26 years on, at 51 years old, the fire in my belly burns stronger than ever.
In the early days it wasn't easy promoting serviced offices. How times have changed. Corporate and enterprise companies are finally embracing the sector and even the most established British property institutions have created flexible brands such as The Crown Estate (Workplace), British Land (Storey), CBRE (Hana) and Land Securities (MYO) in the UK.


Establishing its identity

The industry has always suffered from an identity crisis, which I think has held back the growth of the sector. Serviced offices, business centres, shared space, executive suites, executive offices, space/workspace-as-a-service, on-demand space – the list goes on! The problem was exacerbated because different phrases were used in different countries - executive suites in the US, serviced offices in the UK and business centres in mainland Europe and Asia.

These phrases are out of date in my opinion. The more popular terms are now flexible workspace and coworking. Coworking originally defined space occupied by one-man bands and small companies working side-by-side, unknown to each other. But have now become globally recognised terms that encapsulate the industry.

From the beginning, the sector has always and continues to appeal to start-ups and SME's – what's not to like? Flexible, ready-to-move-into office space requiring zero or nominal capex/reinstatement, simple license agreements instead of old-fashioned long leases that come with out of the blue property maintenance bills, the flexibility of upsizing, downsizing without having to relocate… perfect, right?... well not quite.

But to give credit where credit is due, the sector did hold its hands up and acknowledge its deficiencies and promptly went about addressing the issues and reinvented itself.


Flexible workspace comes of age

High-end and hi-tech fit-out, ergonomic design, private self-contained space engineered for productivity and cultivated for wellness are the flexible workspace environments of the 21st century. The transformation is unparalleled.

In 2010, a huge gate crasher entered the party. WeWork, now known as The We Company, arrived with a bang, having raised billions, mainly from Softbank's Saudi backed Vision Fund.

WeWork pointed out to the world that flex can also be "hip" and are now the second largest provider, with 836 locations in 126 cities and the single biggest office tenant in Manhattan and the second in London after the government.

Nowadays flexible workspace is well represented in the most iconic landmark buildings in the world such as The Gherkin, The Heron Tower, The Shard and One Canada Square in London. The Freedom Tower and The Empire State Building in New York and Willis Tower in Chicago.

Flexible workspace is now home to some of the world's biggest and well-known names (e.g. Amazon, IBM, Facebook, Microsoft), all playing their part increasing the awareness of the sector and benefiting from enhanced collaboration, wellness and productivity.


Wellness

The sector is now full of predominantly unbranded space that can accommodate small, medium and now much larger requirements, providing high-end contemporary space with state-of-the-art technology, amenities and facilities that are ideal platforms for nurturing and retaining the existing team and attracting the best talent.

Today's flexible workspace provides a habitat that supports staff wellness and welfare that helps companies become happy and productive places of work.

As a result, the industry now attracts companies of all sizes including tech, finance, pretty much all business types. Even traditional sectors such as legal and accounting, who have previously shown little appetite for flex, have been unable to resist its charms.

Flexible workspace can make you feel like a million dollars, as if you are working in a 5-star hotel with all the amenities - I know this from personal experience.

The workspace (by FORA), that Office Freedom works out of in Soho, Central London, has its own gym, showers, library, roof terrace, break-out areas, telephone booths, event spaces and abundance of meeting areas. We call it…Office Paradise!


Market trends

2019 sees the coworking industry hitting record levels. The number of coworking spaces worldwide in 2018 was circa 16,500 and it's on track to reach over 18,000 by the end of the year.

2018 saw a shift in market trends with more corporate clients looking for flex space. Consequently, we predict the growth of more hybrid spaces, offering private flex space as well as traditional coworking.

The market continues to evolve and thrive. By 2030 up to 30% of office space occupied by the corporate sector is expected to be flexible workspace.

At the moment well under 10% of the office real estate market is flex. As in any industry, in a cyclical world, there will inevitably be bumps in the road - and when those bumps do happen, the industry will no doubt show the resilience it has displayed during some of the worst recessions ever known. Relatively speaking it's still very early days for the flex industry.

Here's to the next 25 years of this incredible journey! Onwards and Upwards!


-ENDS-

NOTES TO EDITORS
For further information or high res images contact Thomas on Thomas@kincomms.com or 020 3958 7085.

ABOUT OFFICE FREEDOM
Founded in 1993 by Richard Smith under its former name SOS Search Office Space, Office Freedom was the first real estate specialist to provide global tenant-rep services to clients seeking Flexible Workspace and coworking space. Richard has recently been recognised for his achievements by The Daily Telegraph and LDC (part of Lloyd's Bank). Having pioneered this marketplace, it has now advised more than 38,000 clients and currently lists more than 14,000 offices across six continents. Today, it offers the full spectrum of flexible workplace solutions, including serviced offices, coworking spaces, flexible leases, meeting rooms, virtual offices, day offices and business continuity space.
This press release was distributed by ResponseSource Press Release Wire on behalf of Kin Communications2 in the following categories: Business & Finance, Education & Human Resources, for more information visit https://pressreleasewire.responsesource.com/about.