"Don't forget the little guy" – UK independent retailers say size isn't everything when it comes to Vendor support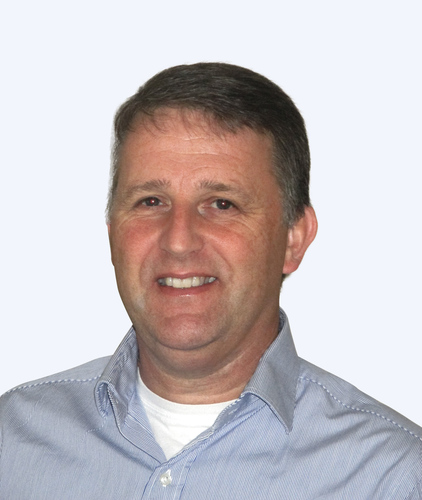 The message here seems to be that while independent retailers appreciate rewards, they can feel undervalued if they are not properly structured
London, 13th April 2016: Many UK Vendors now offer support and reward programmes to their partners, but independent retailers say more can be done to make these programmes accessible and achievable. A survey of 20 retailers commissioned by award-winning antimalware and mobile security company BullGuard reveals what small businesses value the most.

Structured reward schemes and close support is vital to many independent retailers, helping to improve a bottom line, attract new customers and incentivise sales staff – all ingredients required to remain competitive in a busy market.

19 of the 20 surveyed retailers deal with vendors who offer some form of reward. In some cases retailers were quite happy with how these were structured, listing a personal approach, marketing support and achievable and significant targets as the most important considerations.

For many others, rewards seemed to be more an afterthought than a genuine advantage. When asked to rate rewards out of 10, the average score was just 6.2. The most common complaint was that rewards weren't substantial enough, or that achieving worthwhile rewards is too challenging.
When asked to judge overall support, including attention, resources provided and personal care from vendors, votes from the independents were mixed, with an overall score of 6.4 out of 10.

A recurring issue was a lack of communication, and specifically a "more personal touch." Requests included offering a better range of products at cheaper prices, better marketing opportunities, and more effective POS materials to help drive customers to stores and websites.
Retailers were asked what advice they'd give to vendors to offer better support, and the overall message was clear: "Don't forget the little guy."

Vendors need to offer better support and more dedicated personal time for smaller organisations to help even the playing field. This could include showcasing independent retailers on their website to drive business to stores, increased involvement in joint ventures, co-branding and marketing, and direct line support.

BullGuard believes that while the number of vendors offering reward programmes is impressive, more can be done to deliver the right support and incentives to smaller independents.

"The message here seems to be that while independent retailers appreciate rewards, they can feel undervalued if they are not properly structured. More is needed on a personal level to support and nurture partnerships," said Steve Hicks, Head of Global Sales for BullGuard. "We're always listening to our customers and trying to improve our own service, so it's good to see that many of the most important factors highlighted here are fundamental parts of our Advantage Partner programme."

BullGuard Advantage: In 2014, BullGuard re-launched its partnership programme, "BullGuard Advantage", a unique revenue share scheme that has seen over €12 million paid back to partners since 2010. Partners qualify for revenue share once they purchase 10 units of BullGuard product. Advantage Partners benefit from regular and personal support, a dedicated local point of contact, as well as free Point of Sale materials for their retail presence, and everything can be seamlessly managed online through the BullGuard Reseller Lounge.

BullGuard Advantage+, an enhanced tier in the partnership offering was added in January 2015. This offers partners generating in excess of 500 customer activations per annum even stronger benefits, such as an additional 5% increase in revenue share, bespoke marketing campaigns, regular account visits, dedicated training, the ability to feed into product development and an annual partner event.

A selection of comments from independent retailers

"How important is a solid rewards scheme and support when choosing a vendor?"
"Support is particularly important to us so creating a close relationship and ensuring we get tailored support is something we look at when taking on new vendors."
"Vital if our sales staff are expected to push their product."
"Very important as it's a competitive market and there needs to be an incentive."
"With the increased amount of cloud and yearly renewal products, ongoing commission is very important."

"How would you describe the rewards? Are they substantial or could they be better?"
"Account managers are very personable and friendly, some do bend over backwards to help."
"Most have targets and if reaching the stretch target then the rewards can be substantial"
"Some are substantial but most are pretty low."
"Of little benefit if you are a small company."
"It's too difficult to get any worthwhile returns."
"For us it doesn't make too much of a difference."
"They do make them unnecessarily complicated and difficult to action."
"They could be a lot better – free POS, outdated products and multi buys doesn't set the world on fire."

"How do you think that your vendors could support you better?"
"Price is important but a couple of pounds makes no difference. I'd rather buy from vendors that offer a personal touch."
"I have never heard from the majority of vendors."
"They need to come out and visit us and learn more about our business."
"More dedicated time for independents can go a long way."
"I want a personal approach with a view of helping us expand our services and range."
"Personal contact works, having a point of contact at each vendor to discuss issues or ideas can make a difference."

"What advice would you offer to vendors to suggest how they could help you better?"
"Vendors need to understand that bricks and mortar indies can give customers and the public better product awareness and knowledge."
"It would be good if more vendors could promote the benefits of buying from independents as specialists rather than showing the cheapest place to buy online."
"Understand that independent retailers are an important part of your business, and don't give nationals all the deals."
"Helping us out with marketing, driving customers to the shop."
"Retail POS is essential and POS for relevant products would be best."
"They need to understand business better for each partner rather than a one size fits all approach."

Top tips for vendors

The personal touch. Many independents feel they have not been given sufficient support or had enough personal, face to face contact with their vendor, leaving them unable to compete for rewards and realise the potential of the partnership. Vendors need to spend more time and allocate more resources to visiting independents to ensure strong and long lasting relationships can be built.

Achievable and significant. Rewards are intended to provide motivation, but if they are unachievable at lower sales volumes, or barely significant enough to strive for, they will have little or no effect.

Resources to succeed. Better marketing and POS materials was a common issue for independents, with many relying far more on these resources to help drive sales than larger nationals. Ensuring that smaller partners have all of the tools necessary to succeed should be a priority, as are suggestions like showcasing local independent partners on websites.

"Don't forget the little guy!" The feeling from many retailers was a sense that vendors favour larger volume sellers. Setting a manageable reward structure that includes smaller volumes, finding the time for personal visits and providing useful marketing and POS materials and advice are vital ways to get independents on board.

About BullGuard

BullGuard is a fast growing antimalware and mobile security brand. Its award-winning product portfolio includes internet security solutions, mobile security, 24/7 identity protection, and social media protection for both home and small business users, including BullGuard Premium Protection - a unique suite that goes beyond the PC to safeguard personal and financial information by continually monitoring the web, social networks, as well as the dark web for stolen and compromised data sources.

WINNER – Which? Best Buy award for Internet Security 2016

PCR Awards 2016 finalists - Best Software Publisher and Best Service & Support

For more information visit BullGuard.
This press release was distributed by ResponseSource Press Release Wire on behalf of The PR Room in the following categories: Business & Finance, Retail & Fashion, Computing & Telecoms, for more information visit https://pressreleasewire.responsesource.com/about.